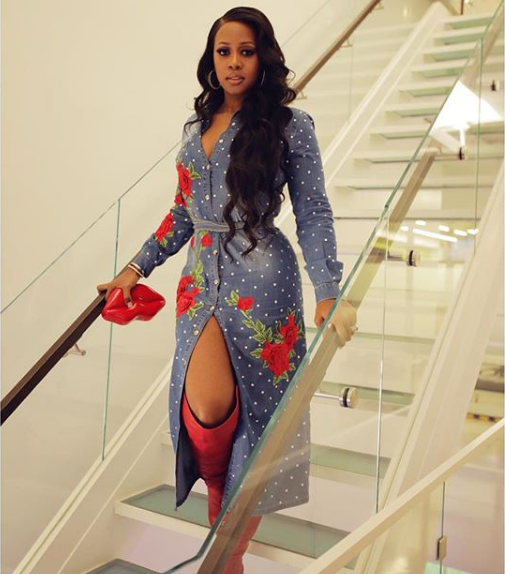 Things have gotten heated in the escalating conflict between rapper-singer Azealia Banks and rapper Remy Ma.
The warring factions refuse to retreat from each other's throats, and this could degenerate into a bloody legal fight that could send Remy Ma back to prison for at least a year.
Last week these two threw shade at each other throughout the entire day — regarding Remy Ma's relevance in modern hip-hop compared to Nicki Minaj — and Banks used her Instagram Stories to announce that she might sue Remy Ma for exposing an alleged message where Banks had sent her some pics of her private parts. 
"Just realizing that I can sue Remy Ma for trying to paint me in a false light," she threatened.
"Those pictures were not of my vagina, yet she showed them to the world trying to say it was. I responded to something she said publicly, and her response was making a private conversation between the two of us public."
Banks even suggested that Remy violated the revenge porn law and, as a result, she could end up in jail or prison for at least a year. She said that if Remy Ma is still on parole, this could mean a violation that could have severe consequences.
Remy Ma has not responded to Banks' threats just yet, so we still have to wait a bit longer to find out how this plays out.
Their feud started when Remy spoke about female rap during an interview that took place earlier this month. She said the female rap landscape was nothing more than tumbleweeds blowing in the wind. 
Banks didn't agree with Remy's sentiments and she slammed her, calling her a "confused Nicki Minaj." After that, Remy fired back, and that's when she posted a few screenshots of their messages including a text where Banks was complaining about the way that her vagina was looking with explicit pics attached.
Stay tuned for the next episode of this rap opera.