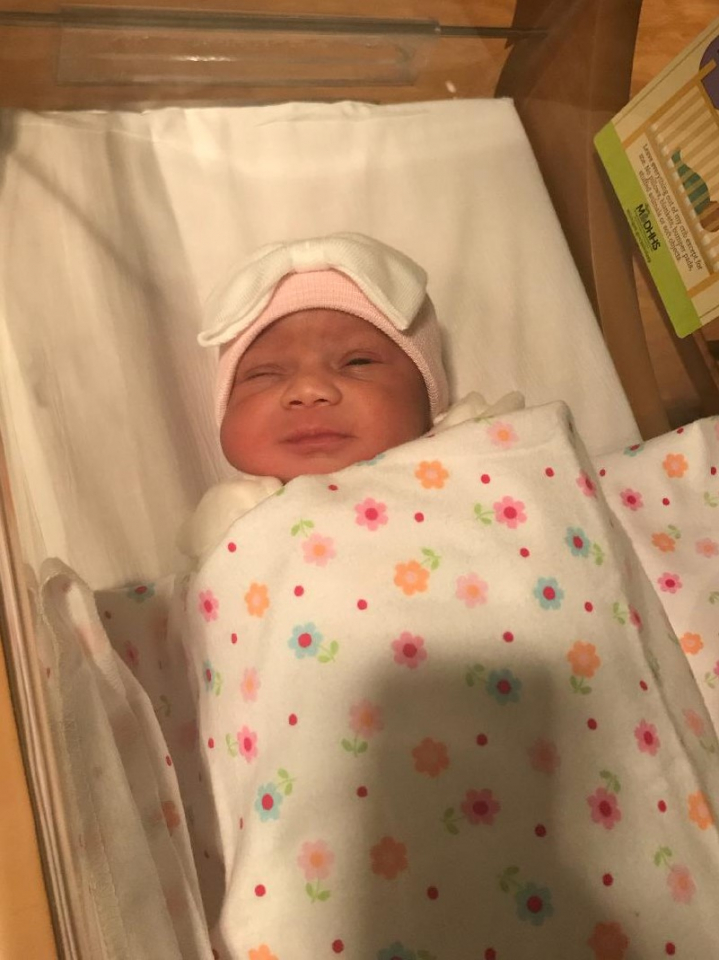 The number seven represents completeness and perfection in both the physical and spiritual connection. Author and entrepreneur Akia Brown recently gave birth to husband Brian Maurice Brown's seventh daughter, Bella Mi'Angel. Arriving a few weeks early, the latest addition to the BMB Records empire is a precious gift that has made the Brown family's Christmas merrier. She was born Sunday (seventh day), Dec. 17, at 6:57 p.m., weighing 5 lbs. and 13 oz. (Brian's birthday is May 13). Brian, a former drug kingpin turned entertainer and entrepreneur, recently celebrated seven years of marriage with Akia.
Earlier this year, Mrs. BMB released her raw memoir, Beyond Love, in which she shares how their relationship grew from hood love, to her holding him down while he served almost 10 years in prison. After conceiving two children while Brian was incarcerated, Akia insisted on being married before having anymore. Their youngest three children were born after the Detroit couple legally married. They have five children together.
The Browns' open marriage may be beyond understanding for some, but they remain unified. Rolling out recently chatted with the couple at their baby shower and anniversary celebration. They proudly shared intimate details about their lifestyle.
"You have to realize that your life is not for you, but for the person you're married to," he said. "It's about what you need to do to make them happy. I don't believe in marriage, I believe in commitment … I am committed to my purpose. She wanted to be married, so I did it to satisfy her."
Akia admitted that like many women, she has desired the fairytale marriage since she was a young girl. When asked how having other wives is a "sacrifice" for Brian, Akia revealed that it hasn't been easy. "It took a while to get here," she said. "Once I realized the type of man I married, I understood and accepted it. He's not doing it for the notoriety. Once you're around him and see he has a pure heart and how he loves everyone, you can't help but love him."
Supported by a bevy of family and friends, the couple is an example of perseverance through trials — one of which involves Brian's pending gun charges.
Currently, Brian has two other wives, Haja and Sabrina (who is due to deliver his 11th child in April 2018).
Akia, who splits her time between Detroit and Atlanta, says baby Bella is her "final destination" of having babies, but her journey as an author continues. She describes her next book, Beyond Motherhood, as "an overcome book with a self-help feel for blended families." 
"I'm going to talk about obstacles of finishing high school and going to college all while raising two kids in a single parent household," she said the day after Bella's birth. "Then meeting the man of my dreams and dealing with blended families. None of the kids asked to be here. They deserve to be loved regardless of grown-up decisions."