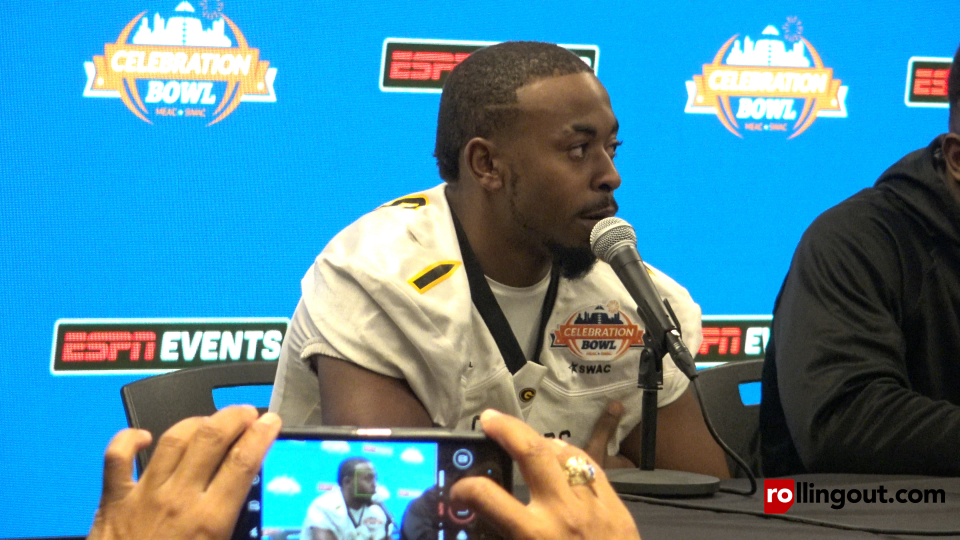 DeVante Kincade was the 12th ranked dual-threat quarterback in the country to come out of high school in 2013. He committed to play in the toughest conference in all of college football, the Southeastern Conference (SEC), with the Ole Miss Rebels. Kincade played in one season as the backup quarterback for the team in 2014, finishing the season completing 16-of-20 attempts for 127 yards and a touchdown while backing up Bo Wallace. He also ran for 95 yards and a touchdown that year.
After the 2015 season, Kincade decided to transfer to Grambling State University, citing his mother's health and his lack of playing time as reasons for the move. Grambling has a rich football history, going to the last two HBCU National Championships and winning in 2016. Grambling also produced Doug Williams, the first Black starting quarterback to win a Super Bowl and James Harris, the first full-time Black quarterback starter in the NFL.
"I never really knew about the HBCU life when I was in Mississippi because growing up, the hype was going to big schools, going to D-I's and playing on ESPN," Kincade said. "That's what I was raised around because I had an older brother, but coming to Grambling changed my whole perspective on college. If I could've come out of high school [again], I promise I would've come to Grambling. To get the experience, the real college experience, the family experience, no matter what. If you're a third-string, walk-on, they're going to treat you like a starter. So it was a blessing coming to Grambling."
While it's uncertain whether he'll actually be drafted this upcoming spring, he'll get a look from an NFL team as an undrafted free agent in offseason camps. He has great speed and decision-making skills as he proved in this year's Celebration Bowl, also known as the HBCU National Championship. He finished the championship by completing 19-of-36 passes for 225 yards and running for a team-leading 93 yards, as well. The Tigers lost to the A&T Aggies 21-14, but Kincade fought to the very last second.
"I really wanted to win another championship my last year," Kincaid said after the loss. "I felt like that was my stamp leaving, that was my little go-away present, that was my plan. But you know, God had different plans. So when I was standing there it was really overwhelming because my college career's really over and I wish I had another year at Grambling at least to play one more time because it was an amazing experience."
Kincade can follow in the footsteps of the other undrafted Tigers' quarterback, Williams, in terms of success in the NFL. The pinnacle of quarterbacks from HBCUs in the NFL, however, is the late-great Steve "Air" McNair, who hailed from Alcorn State. McNair was most known for leading the Tennessee Titans to a Super Bowl in one of the closest finishes in the game's history in 1999.