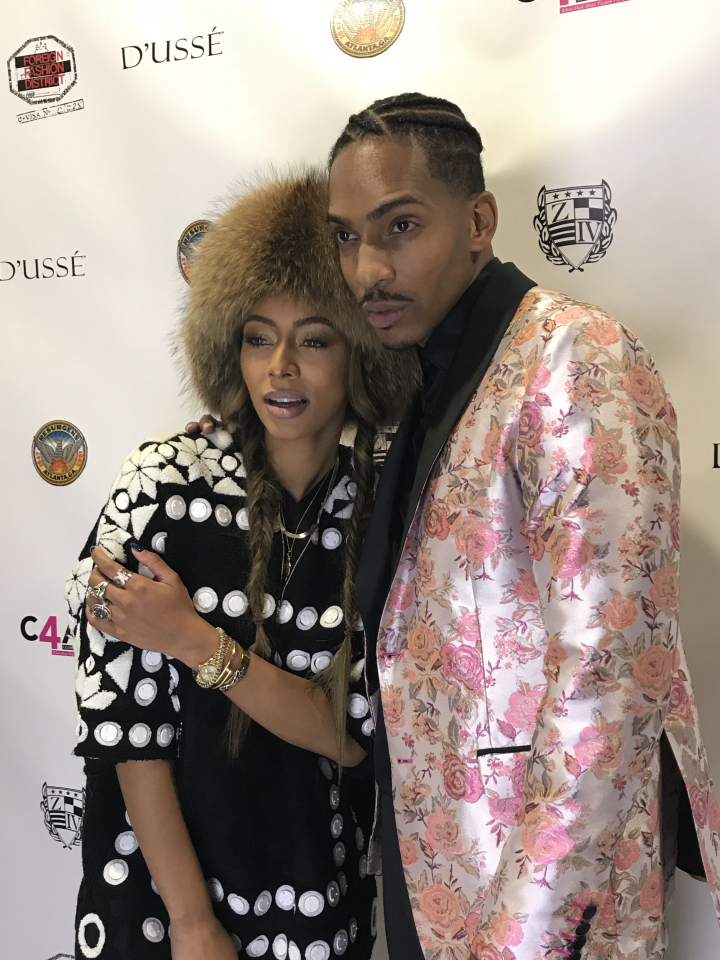 Photo by Camilla Mhute for Steed Media
The 10th annual Celebration for a Cause (C4AC) event was hosted by recording artist and actress Keri Hilson Wednesday night, Dec. 20, at Atlanta City Hall. The night was filled with glamour, networking and cancer awareness. Event founder Clay West's mother succumbed to cancer.
Sponsored and presented by Polow Da Don's foundation F.O.C.U.S., the fashion event drew Atlanta's elite and celebrities like dancers-rappers Ayo & Teo, Veronica Vega from "Love & Hip-Hop," and R&B singer Keke Wyatt. In a pre-recorded interview, Toya Wright extended her support for the event, "I think it's wonderful what Clay is doing. It's important to spread awareness about cancer and that people stay away from smoking, but eat right and exercise."
The show opened up with "Have Yourself A Merry Little Christmas" performed by Sonya Williams and followed by a dynamic performance from female dance duo Matte Blaq.
The marble stage, elegant, cushioned chairs, and fluorescent pink and blue lights set the mood for attendees to enjoy some groundbreaking fashion. Designers on the roster included Reco Chapple, È' LEVÉ XII, ATTOM, Lisa Nicole, Keely's Couture, The Leg Glove, Mauvais, Grayscale, Carlos Wayne, ALIBI and Ryan Lamar.
The designs ranged from adorable tutus for children, to flowy, elegant pieces for women, and finally to urban, sophisticated pieces for men.
"My designs are all about women empowerment," says Chapple, "I have my models walk with their natural Black hair and just last year I was at Fashion Week and was one of the only designers to have all Black females walk the show."
The models in the show also had a reason to celebrate this night. "Tonight has been such a spiritual night for me," said model Gary Ross, "My dad actually passed away last week because of cancer, so being here tonight is really motivational."
In between fashion presentations, guests were serenaded by musical talents such as Bando Jonez, Keke Wyatt, Silento, Matte Blaq, Zone 4, Inc recording artist Ink, Famous 2 Most, Ayo & Teo, and rapper Noochie. To wrap up the night, Keri Hilson and Polow Da Don took some time to honor West's vision as he had been awarded a plaque from the Atlanta City Council for his accomplishments on "galvanizing the community."
"I've always admired Clay's hustle," said Polow Da Don.
Hilson closes, "I lost my grandmother to cancer, so I know how important it is to get this message out. I told Clay if I'm in town, I'm down and I just wanna say I'm really proud of what this guy is doing for the city."