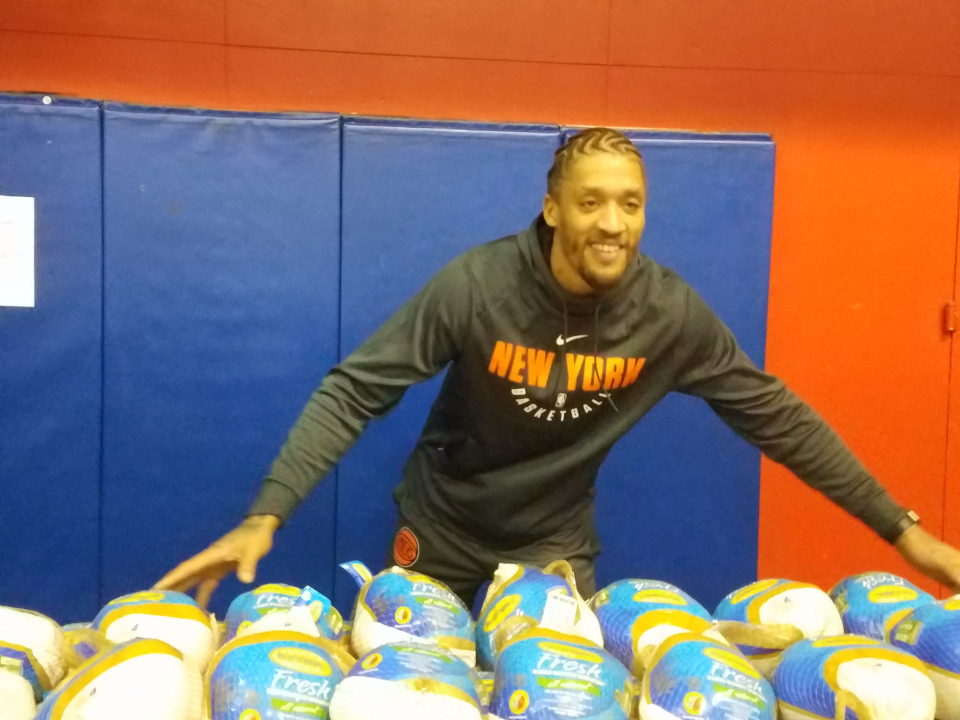 The New York Knicks are playing better than expected, with a record of 17-14 this season, but everyone wants some things for Christmas, right? Here are 5 things the New York Knicks want (and need) for Christmas.
A healthy roster. Kristaps Porzingis has missed six games and Tim Hardaway Jr will be out until at least next week after missing 10 games for the Knicks this season. With a healthy roster, Knicks Head Coach Jeff Hornacek would be able to utilize the players on the team to the best of their abilities.
Road wins. At Madison Square Garden, the New York Knicks are a good team, with an impressive record of 15-5 record, including a win over the Boston Celtics last night. On the road, they had the NBA's worst road record until they won a "road" game at Barclays Center in Brooklyn, New York last week, where the majority of the fans were cheering for the Knicks. Still, the Knicks are tied with an NBA-worst 2 road wins, and they just aren't the same team out of the world's most famous arena. The Knicks are going to have to string some road wins together if they want to make the 2018 NBA Playoffs.
Get rid of bad contracts. Phil Jackson gave Joakim Noah a contract worth $72 million over 4 years and it will not pay off. Noah played some a year ago, but after entering this season under suspension for a drug test violation, Noah has only played 18 minutes all season. The former defensive star turns 33 in February, and the contract will end when he is 35, making it one of the worst in the NBA.  
Consistency from Michael Beasley. After one of the worst games of his career, where is scored one point before fouling out in 10 minutes of action versus the Atlanta Hawks, Beasley has been incredible, scoring 30, 23, and a season-high 32 points in his last three games. If Beasley can consistently get into the teens or above scoring, he will provide the Knicks with a reliable offense option off the bench.
More good trades. Though I criticized the trade when it happened, the Knicks did a good job trading Carmelo Anthony to the Thunder, receiving center Enes Kanter and forward Doug McDermott. If the Knicks are able to unload the Noah contract, it will be a Christmas miracle pulled off by Knicks President Steve Mills and General Manager Scott Perry.
While the New York Knicks are not NBA Championship contenders, they have a young nucleus in which they can build a winner. These gifts from Santa Claus will help speed up the process. The Knicks play the Pistons in Detroit tonight before returning to New York to host the Philadelphia 76ers on Christmas Day. For all of you who celebrate, have a Merry Christmas and a Happy Kwanzaa!