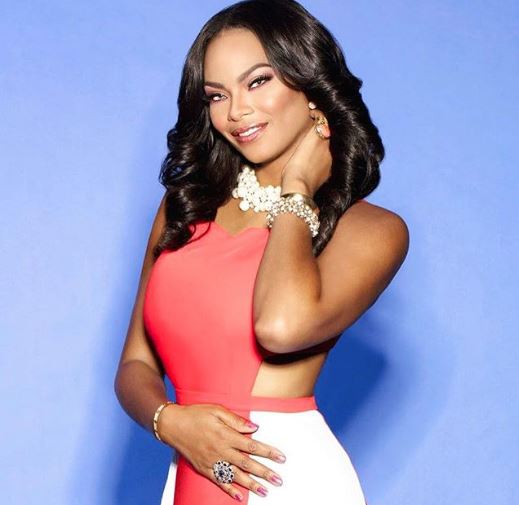 E!'s "WAGS" franchise is coming to Atlanta in January, and cast member Sincerely Ward shares her experiences being on reality TV. Ward is an entrepreneur and reality star, and it's safe to say she's turned her passion projects into lucrative businesses. "For me, it's about taking advantage of this platform, and maximizing the opportunity. I've learned that I was Sincerely Ward before, I'm Sincerely Ward during, and I'm always going to be Sincerely Ward after," she said.
Before "WAGS," Ward already reached a level of celebrity for roles in: Bad Boys II, 2 Fast 2 Furious, Spider-Man 3, and most recently the second season of WeTV's "Match Made in Heaven."
Juggling motherhood and a career in reality TV isn't for the faint of heart. She said, "I'm always going to be this driven individual, and showing my daughter the best example of maximizing opportunities that come your way."
Read her interview below.
The "WAGS" franchise isn't your first time on reality TV. So what makes this experience different from the others?
I would say it's definitely not my first time at the rodeo. It's my third reality show, and I pride myself in being able to get in there and secure the bag and not act a fool on TV. I get to do something that I enjoy and is really cool. What separates it is that each and every show is a completely different experience. With "WAGS Atlanta," needless to say, it was a piece of cake.
Is it hard balancing your professional and personal life on reality TV?
Yeah it is, and you know what? That's a sweet spot. [If] you figure out how to do that, then you pretty much got it made because it's all about balance. Filming a show in itself is taxing and it takes so much energy, and can be draining. I look at it [reality TV] as work and I know when it's seeping into my personal life.
Speaking of personal life, most don't know that you're a mother. Will we see that aspect of your life on the show?
I really don't want to tell too much of what you'll see on the show, but this season I'm definitely more of the comic relief. I'm the organic bridge between the Miami franchise and Atlanta franchise. I was responsible for the crossover. I'm not married to an athlete, [and] I'm not currently dating an athlete by choice. So I'm more of a "friend-of" [role in the show]. This show is about wives and girlfriends and how they're able to balance the whole dynamic.
With having businesses like CleanStart Spa and JetSet Culture, two entirely different industries, are there any parallels to how you promote those brands?
You know, that's a really good question. Health and wellness is something I definitely care about, and it feels good selling things to people that are good for them. JetSet Culture is natural because I do have a background in modeling. The distinct difference is [that] I'm the complete boss and captain [for JetSet Culture]. With CleanStart, I have partners.
What's the biggest difference between the casts of "WAGS" Miami and Atlanta?
It's just different; it's not the same. With Atlanta, the cast members are more family-oriented. Miami is hot and spicy, and you got people coming in to party all the time. I don't know how to describe it. We just do things differently in Atlanta.
Can you share advice to those who may want to become entrepreneurs and media personalities?
I know it may sound cliché but it's true: never give up. Always listen to that little voice inside. If you work long enough, hard enough, and consistently enough at something, anything is possible.
"WAGS Atlanta" premiers Jan. 3 on E! at 10 p.m.