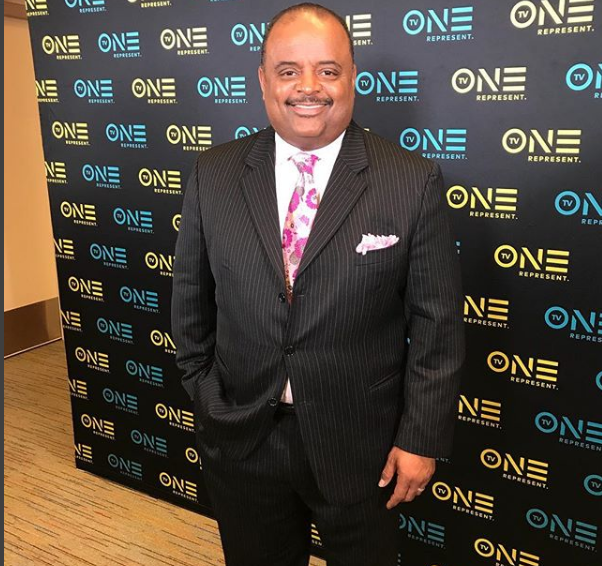 When TV One suddenly snatched off its award winning and highly-rated morning news show "News One Now," they rationalized the cancellation by saying it was due to budgetary concerns. The station's viewership was incensed.
Roland Martin, famed for sporting ascots as much as his blunt journalism, served as the host and executive producer of "NewsOne Now." After the final show Thursday, he expressed why he initially agreed to be a part of the show.
"I have never believed that White media was more important than Black media. I never believed that they mattered more than anything else," said Martin during a farewell speech on Facebook Live. "I always believed that Black folks deserved quality and A-talent. When you have this philosophy that somehow if you work in Black media you can't cut it anywhere else … Here is the reality, I can cut it against anybody at CNN, MSNBC, ABC, or CBS, but I chose to do this."
The former CNN political analyst also expressed that the only African American-centric news show served as an alternative to mainstream media outlets who often times overlook or cover African American issues through distorted lenses. 
"I believe you deserve a different type of news. I believe you deserve something different. We need to have somebody that has a clear vision, that wakes up Black, that thinks Black. I told my staff you have got to wake up Black. That doesn't mean your Black skin, your thought, your consciousness has to be Black in terms of how you see the world and you see the news. That is why this show is different. I was intentional in what I was doing," Martin said.
Martin maintains he will still work with the company in some capacity in 2018. His current contract with the company ends in August of next year. TV One CEO Alfred Liggins said TV One will remain an outlet for Black news and Roland Martin will continue to be a part of that.
"This is what God called me to do," said Martin. "This is my destiny; this is what I am designed to do. I will always stand tall for Black people. I will always fight for Black people. I will say this to the haters if you think this is it, you have got another thing coming. I will not allow anyone to silence my voice."
Critics have speculated that the show may have ended because some consider Martin hard to work with, while others believe the network may want to bring in younger talent to become more competitive in the digital age and connect better with the 25 to 45 year-old-demographic.
"We've got staff right now that will tell you I was a mean old cuss. They will tell you, 'Man he is was hard, difficult, challenging. He jumped on folks, didn't like mistakes.' Do you know why? You deserve that kind of show. Yes, I was particular … because that is how tough they were on me when I was coming up," Martin said.
TV One has not announced when or if another news show will launch.