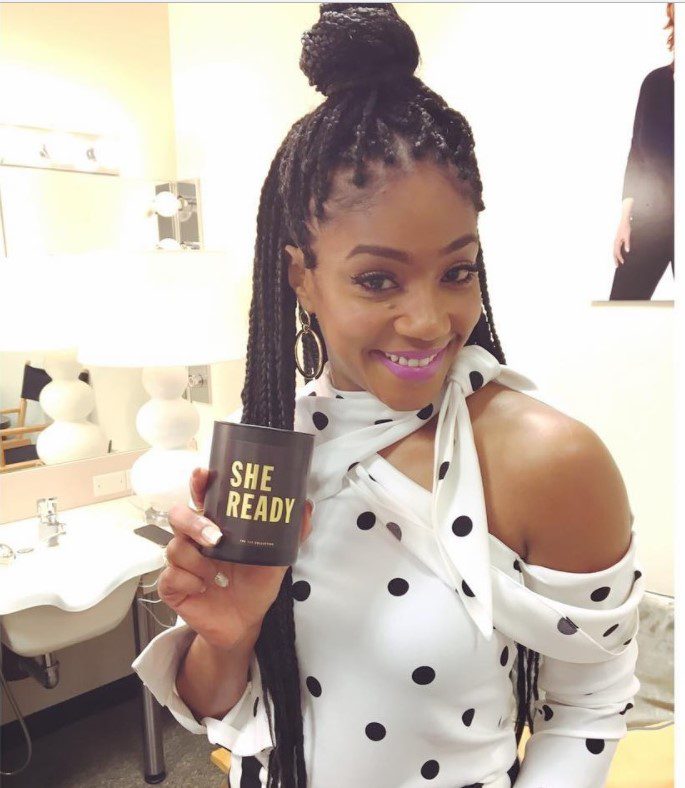 Tiffany Haddish's star has been rising all year, as she's nailed everything from a hilarious role in the box office smash Girls Trip to gut-busting appearances on SNL and other late-night talk shows. But as Biggie said, the more money you come across, the more problems you see. And that seems to be the case for Haddish, as news has revealed that the superstar comedienne is being sued by her ex-husband after she accused him of abusing her.
As previously reported, Haddish recently released her hit autobiography, The Last Black Unicorn, in which she claims that William Stewart, her ex-husband, was physically abusive to her throughout their marriage.
However, Stewart recently spoke out against the claims during a V-103 interview and denied the claims, saying, "I married Tiffany, her issues, and not the Hollywood lifestyle. I have never beat or hit or called a woman a 'MF or B' while having a disagreement ever in my life. I never caused a miscarriage, I have documents to prove this."
Stewart also explained that Haddish warned him before the book was released that he wouldn't be happy with what she said about him.
"Tiffany advised me about a month ago about the book and she told me that I would be furious," Stewart added.
Well, news reports have revealed that Stewart has hired Michael T. Sterling, the same lawyer representing Russell Simmons, to sue Haddish for defamation.
However, according to RadarOnline, documents reveal that Haddish has proof of the abuse because she filed a restraining order against Stewart back in 2011. Haddish claims that during a Montreal trip in July 2010 for a comedy performance, Stewart attacked her in their hotel room.
"We were in Montreal, Canada, when he choked me in the stairway of the hotel," Haddish alleged in the filing. "I ran away from him. I ran because he was trying to make me stay in the room. But I wanted to stay in the lobby and talk to my fellow comedians."
Haddish also described another incident that same month in which Stewart "choked" her and she tried to "make him stop" by punching him.
"He ran after me and took me down to the ground," she claimed. " I got free and then he got me again. I could not get out or yell for help because he was sitting on me."
Well, this is likely going to turn into a messy court battle. What do you think of her husband's claims? Let us know in the comments.