Offset's proposal to girlfriend Cardi B, in what became the engagement moment of the year, immediately made them the power couple of not just hip hop, but of popular music overall.
But it turns out there had been a few stumbling blocks along the way for the former "Love and Hip Hop" star. The Bronx-born beauty has just confirmed that her fiance of two months cheated on her.
Fameolous broke the news that Offset's iCloud has been hacked and the person responsible leaked a video of Offset and the woman he cheated with. The clip is not for family viewing, obviously, and can be found on the Fameolous YouTube page.
Cardi B confirmed the news and said that the unfaithful act took place in September, just one month before the Migos rapper proposed to the "Bartier Cardi" lyricist with a $500K diamond ring.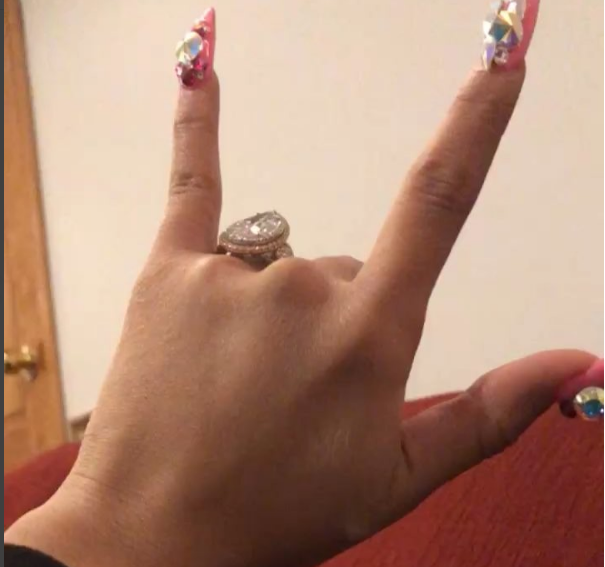 The leak of this explosive video took place just a week after an alleged nude video of Cardi B was leaked by the same irritating hacker. The "Bodak Yellow" singer says that the person sends her messages every day and that they've threatened to release more.
Although she hasn't commented directly on the cheating scandal, fans could tell that something was up with the usual perky social media star when she tweeted that she was "sad" at the exact time when "Bartier Cardi" was released to massive public anticipation. 
The tweet read, "I'm emotional today guys ..It's a weird feeling of happy and sad but I'm not sad. I'm just real grateful that you guys been supporting my new record. Its a good feeling after people constantly discourage you. You guys giving me strength like Vitamin D."
The publication also stated that it was rumored that Cardi, 25, was in a bad mood at a recent performance in the Caribbean.
Moreover, Offset's baby mama had recently warned Cardi of Offset's sexual proclivities.
What do you think of this latest development? Do you believe Cardi will follow through on the marriage to Offset?