In July 2017, Minneapolis Police Officer Mohamed Noor and his partner responded to a  911 call from Justine Damond. The Australian immigrant had called for a possible sexual assault occurring behind her home in an upscale community. When the police officers parked their patrol car in a nearby alley, it was reported that Damond hit the back of the police car with her hand and approached the driver's side window. Noor pulled his service weapon and shot Damond in the abdomen. She later died from her injuries.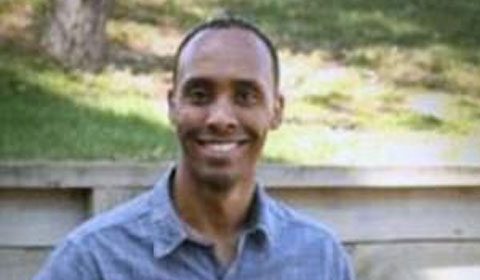 At this time, the investigation into the shooting is still open and Noor has not been charged with any wrongdoing. But the narrative regarding this police shooting has taken on the same controversial race dynamics but in reverse. Instead of a White cop shooting an unarmed Black man, we now have a Black cop killing an unarmed White woman. On Dec. 14, Hennepin County Attorney Mike Freeman said he does not have enough evidence to charge Noor with killing Damond behind the southwest Minneapolis home she shared with her fiancé. According to the Star-Tribune, when Freeman was asked about the delay in charging Noor, he responded, "Fair question. I've got to have the evidence, and I don't have it yet. Let me just say it's not my fault. So if it isn't my fault, who didn't do their job? Investigators. They don't work for me. They haven't done their job."
Freeman further stated that reaching a decision would be the biggest present he wanted under the Christmas tree. This statement is disturbing on many levels because it seems to indicate that Freeman wants Noor prosecuted before any investigation is completed. Apparently, it is also the same sentiment held by an organization called Identity Evropa, a group that the Southern Poverty Law Center, the Anti-Defamation League and the New Jersey's Office of Homeland Security and Preparedness identify as a hate group. The group called Noor a Somali born Muslim murderer and called for his arrest and prosecution.
On this past Friday, unknown members of the group created a memorial outside of a Minneapolis precinct headquarters. The Identity Evropa Twitter account posted the following:
One family will be having an incomplete Christmas this year.

On Friday, Identity Evropa activists created a shrine for Justine Damond at the 5th Precinct in Minneapolis, MN, where her Somali-born killer – whom a judge recently decided not to charge – was assigned. pic.twitter.com/bzPntJq0aO

— IDENTITY EVROPA (@IdentityEvropa) December 23, 2017
The memorial was later removed by a police officer who discovered it outside the building. The actions by Identity Evropa were condemned by Minneapolis Mayor-elect Jacob Frey, who stated in a release:
"I condemn the perpetrators and their tactics in the strongest possible terms. Identity Evropa and those who share their values have no place in our city. Hate has no place in Minneapolis. Period."
Police Department spokesman John Elder said, "We cannot allow any memorial and anything like that to be put up at that location."
According to Elder, police are investigating who placed the memorial.