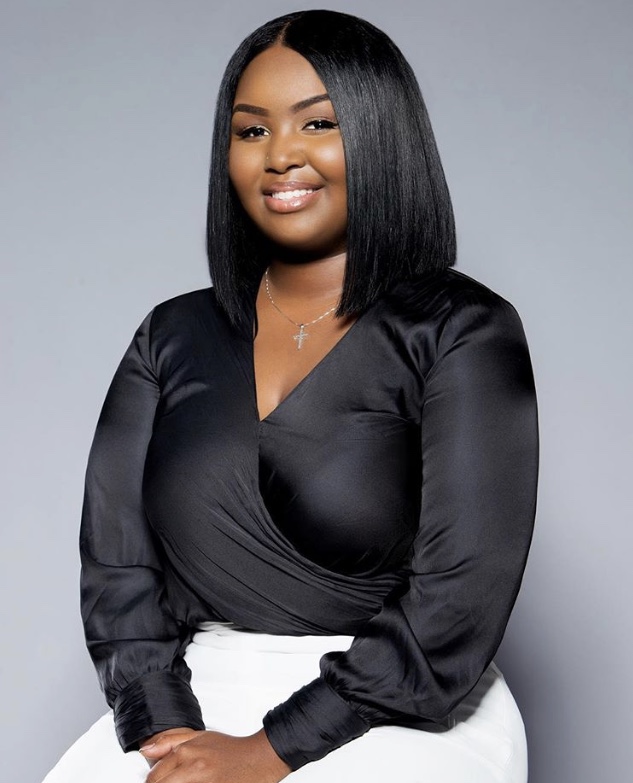 For many people, it is believed moving from a small town to the big city will allow their dreams to come true, but for hair stylist Trashauna Spencer, aka Bella B, it was the total opposite.
Hailing from the San Francisco Bay area, Bella B moved to Montgomery, Alabama to attend college at Alabama State University. After graduating, Bella's clients just wouldn't allow her to go back to her hometown. From there, Bella established a strong and loyal clientele, a thriving hair extension collection, as well as a hair care line that's soon to launch in stores coming January 2018.
With such great achievements at a young age, rolling out had to find out the key to her success.
How did you get into hair?
I just winged it. I started in the 7th grade braiding hair. Through high school, I braided and also in college. I didn't want to go to college. I did it for my mom. I just did hair to have extra money, and then I got good.
You're known for your classic blunt bob and fabulous weaves. What's your favorite style to do on your clients?
My Bella Bang. It's this deep side part that just allows the hair to flow. I named it the Bella Bang because I have this huge forehead and I started wearing it. Then my clients started to want it too.
What do you have in store for 2018?
I'm launching my new product line. It's going to be shampoos, conditioners, edge controls, and bonnets for weaves and natural hair. I have this edge stick that can be used on the natural hair on extensions and it gives a nice polished look. I have a hair mist that gives shine but doesn't weigh your hair or weave down. Then, of course, I have an edge control. It's great whether you have a fresh weave or not and you still want to look your best. It'll slick your hair and not leave a heavy residue. Those are the three products that I use for every client I have.
We're in a place where everyone sells hair. What makes Bella B's the hair you must have?
It's the best hair in the city. I carry Cambodian, Peruvian, Brazilian. Everything that I have is versatile and lasts for quite some time. It's reliable, quality, and doesn't shed. A lot of times my clients would come in with the wrong hair and would want something they've seen on TV or social media. So I just wanted to provide something that would actually complete the look along with the styling.
What is your favorite beauty trend?
The lace fronts. They just give so much versatility. You can be a new woman. Some of my clients suffer from alopecia and are breast cancer survivors. So with lace front wigs, you can put this hair on their head and create different parts and illusions. It just looks like it's their real hair.
So the thing with lace fronts is they can either look really good, or really bad. What are some tips for when it gets loose and someone wants to secure it back on?
Don't do it. Go to your stylist, please. It looks better with adhesive, but professional adhesive. If it isn't installed properly, you could lose your hair so it isn't worth trying it on your own.
What personal attributes helped you make it this far?
I'm  loyal and dedicated to my clients, and my timing is great. I often overcompensate to go over and beyond for my clients. I'm the most honest hairstylist. I don't care how much money I could potentially make off a client, if it won't be a good look for them, I won't do it. I'm very considerate of my clients' time. Everyone knows that in a typical salon, you're expected to be there all day. As soon as my client come in for their appointment, they're sitting in my chair starting their service. Overall, I care about my clients- their hair and their lives. My customer service is phenomenal. I also take classes. If I don't know how to do something, I will take a class to learn. My clients love that I get a continuous education because they know I want to grow, be the best I can be, and deliver new, healthy trends. I'm here to serve women.
What are two products every girl needs in her hair care collection?
Edge control and a satin bonnet. A lot of my clients don't like bonnets because they have extensions and don't want that bend they get after sleeping on the hair. So I'm coming out with bonnets that hang low so they preserve their curls.