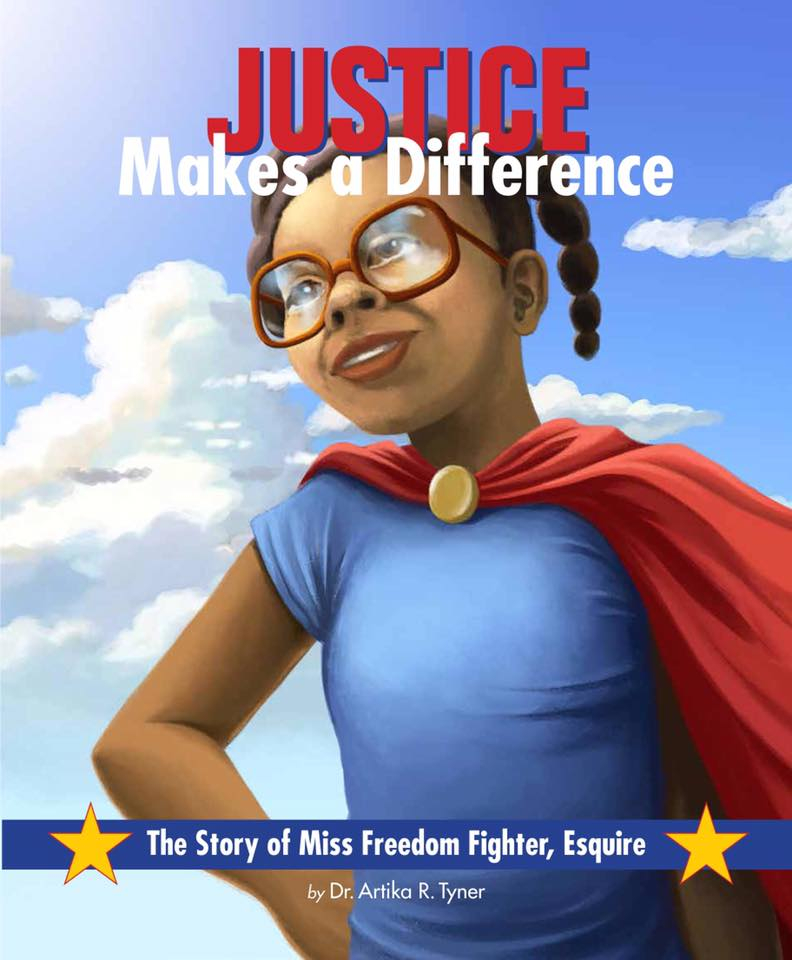 Civil rights attorney Dr. Artika Tyner is a passionate educator, a highly sought-after speaker, advocate for justice and an award-winning author. She currently serves as the associate vice president of diversity and inclusion at the University of St. Thomas.
Dr. Tyner received her bachelor's from Hamline University and earned a master's of public policy and leadership (MPP) from the University of St. Thomas in St. Paul, Minnesota. She later went on to obtain a doctorate in leadership as well, crediting the legacy of W.E.B. Du Bois as her inspiration. Her doctoral studies provided her with key tools for serving her community and promoting social justice.
Aside from being highly educated, a few unique facts about Dr. Tyner are that she studied Mandarin Chinese since she was in junior high school, has traveled to China twice and has taught at the World Academy for the Future of Women (SIAS International), and she also started her very first job at the age of 13, where she developed two exhibits: the Mississippi River Gallery and the History of Black Scientists while working as a lab partner at the Science Museum of Minnesota.
Rolling out recently spoke with Dr. Tyner about her children's book Justice Makes a Difference: The Story of Miss Freedom Fighter, Esquire. In her interview, she discussed the inspiration for writing the book and described some of the challenges she experienced along the way. Dr. Tyner also reveals some of her favorite authors and tells which ones have impacted her life the most.
What inspired you to write your first children's book?
I was inspired to write my first children's book by Justice Alan C. Page [retired Minnesota Supreme Court]. He has written three children's books which inspire young people to learn, grow and thrive. He also founded the Page Education Foundation with the goal in mind of "creating heroes through education and service." As a proud Page Scholar, I am also committed to promoting education, literacy, cultural awareness and leadership development.
What is the mission you set out to accomplish with your voice in this book?
I am using my voice to inspire young people that they can make a difference in the world. My goal is to promote literacy, cultural awareness and leadership development.
How do you develop your characters?
My characters speak to me. They come alive through the power of imagination. Sometimes, I sit during my writing time and ask questions of my character. For instance, I had to get in the mind of an 8-year-old girl who is curious, creative and loves spending time with her grandma. I raised a question about: What did Justice learn at school today? How did this experience inspire and motivate her? What advice did her grandma give her? What books is she reading?
Describe the process of getting published.
I developed a plan which outlined the purpose of the book, identified similar subject matter and explored marketing strategies. This process helped me to develop a clear vision for the children's book project. I then began exploring possible publishing opportunities. I discovered a niche market which would focus on social justice, diversity and inclusion, and leadership development. After diligently searching for a publishing opportunity that would align with these focus areas, I decided to create my own business venture. This was the birth of Planting People Growing Justice Press.
Our first publication was a new magazine called Fearless Commerce (by Shawntera Hardy and Camille Thomas). Fearless Commerce is a company that celebrates Black women business owners through the production of magazines and live events. The bold women the Fearless Commerce celebrates have been unafraid to push the limits, share their gifts with the world, disrupt the norm and live life on their terms. These courageous women have transcended gender, race, family history and societal barriers to be effective and successful business owners.
What was the hardest part of completing this project?
The hardest part was ensuring that the images reflected the essence of the manuscript. Jeremy Norton was the perfect illustrator for this book. He made the characters come alive in such a way that you feel like you are a part of the story.
What are five of your favorite books and why?
March trilogy by Congressman John Lewis and Andrew Aydin. Recently, a dream came true when I met Congressman John Lewis and discussed my youth education project. He shared a special message for young people: "you too can do something…prepare yourself…get involved."
The Bluest Eye by Toni Morrison. I read this book during my senior seminar in college. It is beautifully written and the characters feel alive. It also helped me to understand the social construction of race in America. The book was the catalyst that peaked my interest in becoming a scholar and community advocate.
A Leader's Heart by John Maxwell. This book serves as my daily devotional. It provides me with the tools to serve in my community and lead effectively.
Groundwork: Charles Hamilton Houston and the Struggle for Civil Rights by Genna McNeil. This book outlines the history of social engineering which was developed in response to racial inequities in the justice system. Civil rights pioneer, the late Charles Hamilton Houston, developed this theory due to his lifelong commitment to burying the remnants of racism. Houston characterized a social engineer as the "mouthpiece of the weak and a sentinel guarding against wrong." Houston inspired me to become a law professor and social engineer.
The New Jim Crow: Mass Incarceration in the Age of Color Blindness by Michelle Alexander. This book serves as a blueprint for my work as a civil rights attorney. It provides key data, case analysis and the strategies needed to dismantle the tangled web of mass incarceration.
What books are you currently reading?
Outliers: The Story of Success (Malcolm Gladwell)
I desired to learn more about the research on success in order to gain new strategies for advancing my work.
My Bondage and My Freedom (Frederick Douglass) My mentor recommended learning more about how Mr. Douglass used writing as a tool for advocacy.
The Memo (John Hope Bryant) Chairman Bryant is defining the future of diversity and inclusion by focusing on financial inclusion. My goal is to get this book in the hands of all of my students; it is an indispensable resource for our future leaders, entrepreneurs, educators and politicians.
What books have most impacted your life (or life as an author)?
The Bluest Eye (Toni Morrison), The Myth of Race (Dr. Mahmoud El-Kati), Kindred (Octavia Butler), Love Leadership (John Hope Bryant), Young Gifted and Black (Lorraine Hansberry), Here I Stand (Paul Robeson), Just Mercy (Bryan Stevenson), The Wealth Choice: Success Secrets of Black Millionaires (Dennis Kimbro), Solo (Kwame Alexander), Where Do We Go From Here? Chaos or Community (Rev. Dr. Martin Luther King Jr.), The Sea is So Wide and My Boat is So Small (Marian Wright Edelman), No More Throw-Away People (Edgar Cahn)
Who are other authors that you reread and why? James Baldwin, W.E.B. Dubois, Maya Angelou, Langston Hughes, Rev. Dr. Martin Luther King, Jr., Malcolm X, Lorraine Hansberry, and Apostle Paul. They each use the power of the written word to challenge the reader to discover the leader within and leave the world a better place than how they found it.
What advice would you give other writers?
Keep writing. Join a writing circle. Enlist the support of accountability partners who will encourage you to accomplish your mission. Join related professional associations and attend conferences. Study the industry and marketing strategies. Writing the book is 10 percent of the work, marketing it is the other 90 percent. Work with a marketing team and publicist who are passionate about your book project.
If you could travel anywhere in the world to write your next book, where would it be? 
Ghana. It provides a natural peace from relaxing at the beach to walking down the bustling roads in Osu, Accra. The Ghana Scholarship Fund students in Senchi Ferry also challenge me to think critically which in turn cultivates my creativity. Their hunger for knowledge is unmatched. We can spend hours exploring my research on leadership, career development and community engagement. Further, Ghana has connected me with my roots and cultural heritage. My visits to Cape Coast and Elmina have transformed my life.
My goal is to travel throughout the entire continent of Africa. I have traveled West, East, and South. My next book will explore Justice's adventure in visiting Africa.
What is the gift of reading?
The gift reading is truly the impartation of knowledge. Knowledge provides the power to create, deconstruct, build and uplift new narratives. As a civil rights attorney, this is critically important. I can gain knowledge about history which can serve as a light unto my path today. I believe in the words of Ava DuVernay: "become your ancestor's wildest dreams."