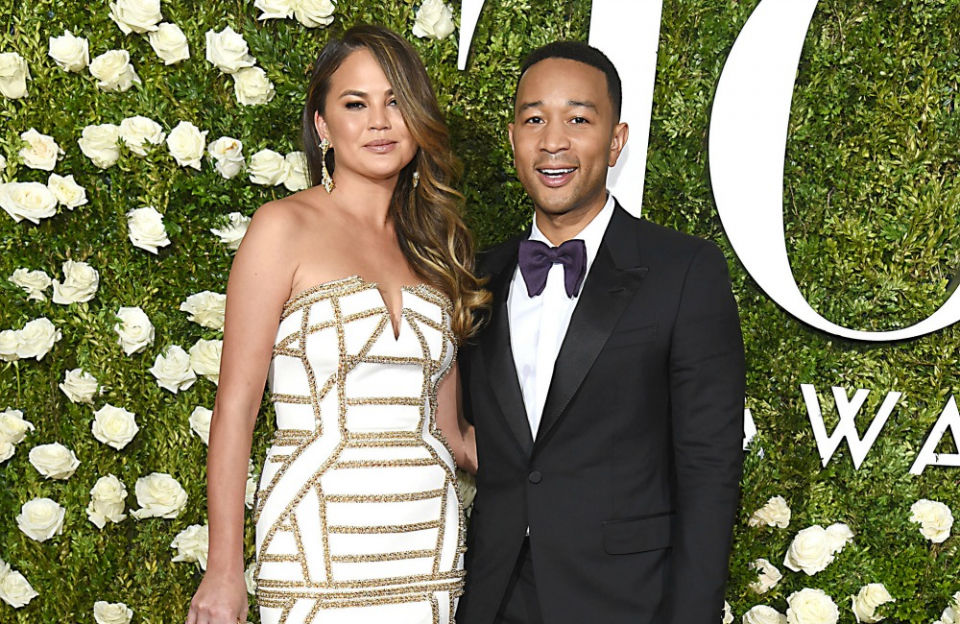 John Legend spent his birthday, Dec. 28, 2017, eating the finest ramen noodles in Tokyo with his wife Chrissy Teigen after they faced major delays to their planned trip to Nagoya.
The "Love Me Now" hitmaker and his model spouse finally made it to the Japanese capital on Thursday, but decided to put off their planned trip to the city of Nagoya, which is 344 kilometers away.
Teigen said they felt like "young lovers again" as they previously visited Tokyo in 2012, a year before they got married.
Confirming the couple had arrived safely, Teigen wrote on Twitter, "We uhhhhh went ahead and cancelled our connecting flight to nagoya and 3 hour car ride for…obvious reasons…but are happy to stay here in Tokyo! We feel like young lovers again. Been a while since the ramen adventures of 2012! (sic)"
The pair spent eight hours on a flight from LAX to Tokyo, which had to be turned around.
The Sports Illustrated model, who is pregnant with the couple's second child, live-tweeted the journey for most of Wednesday.
Teigen, who already has baby girl Luna with the "All of Me" singer, claimed the reason for the All Nippon Airways (ANA) aircraft heading back to Los Angeles was because of a passenger who boarded the wrong flight.
Her first tweet read, "a flying first for me: 4 hours into an 11 hour flight and we are turning around because we have a passenger who isn't supposed to be on this plane. Why … why do we all gotta go back, I do not know (sic)"
According to several reports, flight 175 landed back at LAX at approximately 7.30pm.
Police officer Adonis Cutchlow of the LAPD did not explain why the plane had to be sent back, but simply said, "All we know is that it was turned around."
After being made comfortable and eating some Ramen noodles, the couple were able to board a new plane to Tokyo.
And the brunette beauty said she was feeling "forgiving," but had she been drinking, it could have gone very differently.
She wrote, "Getting on another flight now oh bless … Drinking Chrissy would be very mad. Sober Chrissy is forgiving and patient (sic)"