Cardi B was refreshingly transparent with her ever-expanding fan base during a live Instagram video. The vivacious vixen vented about her fiancé Offset's perfidiousness and baby mama drama. The "femcee" wanted to clear the air about the very personal issues that have been making headlines lately.
Cardi hinted at the Migos star's leaked cheating video, saying: "I am not even going to lie to you guys. I am not going to be acting like 'Yeah, I am fine' this and that. I'm fine. I was just a bit overwhelmed that somebody would do something malicious, trying to expose s**t during the holidays."
What was shocking to her fans, however, was the "Bartier Cardi" rapper taking cupability for what happened.
"You know, karma's got a sister named darma, you know what I'm saying? If I did something bad to someone and that was my karma then I guess that is my karma," Cardi said on camera.
A few of her fans admired and supported her humility. Others, however, were repulsed by her stance on the matter of infidelity.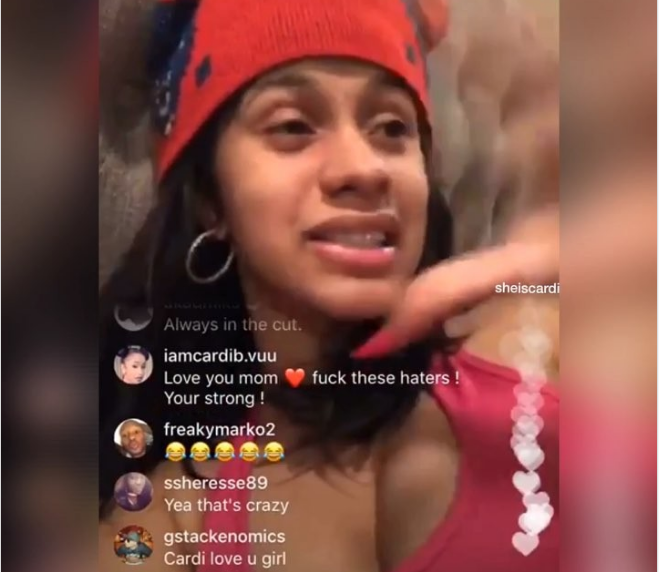 Following her confession that the scandal affected her a lot, Cardi once again assured her loyal fans that she is fine now and that she had a great day, as well.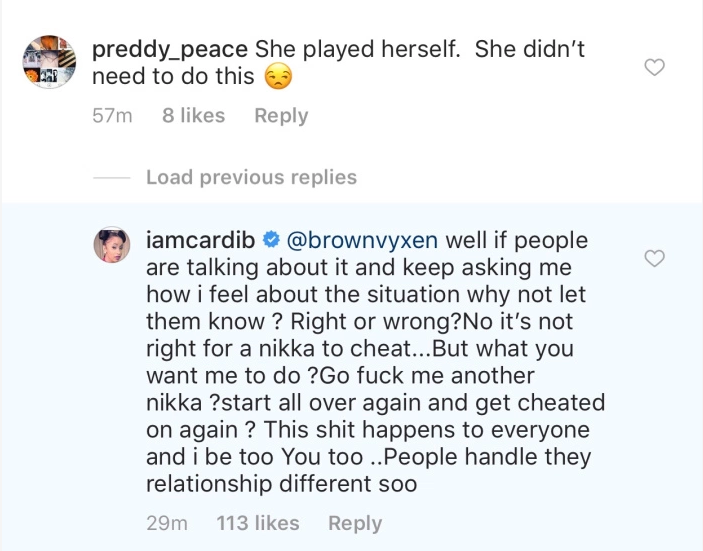 As we've reported before, aside from the leaked video, another scandal involving an alleged baby mama emerged.
One Instagram model claims that she is expecting Offset's baby and is ready to hit him with a DNA test to prove it.
Stay tuned. It doesn't look like this is the end of this rollercoaster saga.