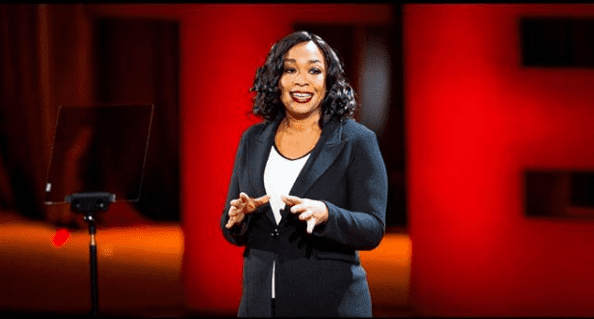 Shonda Rhimes (Photo credit: Instagram – @shondarhimes)
2018 is off to a good start for women.
On Monday, Jan 1, women in Hollywood teamed up with women in law to take the #MeToo movement to the next level in a letter calling for action against sexual harassment and progress toward gender-equality.
Published in the New York Times, the letter stated, "We want all survivors of sexual harassment, everywhere, to be heard, to be believed, and to know that accountability is possible," on behalf of over 300 women who work in film, television, and theater. These women have formed a movement called Time's Up as a way to tell the world that women will no longer tolerate discrimination, harassment, nor abuse.
Among the women are Kerry Washington from the TV show "Scandal," Shonda Rhimes, writer and producer of "Scandal" and "How to Get Away with Murder," and talent attorney Nina Shaw, who has also served on Michelle Obama's staff.
The Time's Up initiative aims to provide legal funds for women who don't have the means to take legal action against sexual predators in their work environment. "If this group of women can't fight for a model for other women who don't have as much power and privilege, then who can?" Shonda Rhimes said, according to the New York Times.

Via Instagram – @ElaineWelteroth
Inspired by the 700K female farm workers who signed a letter from the Alianza Nacional de Campesinas organization, Time's Up is working toward lifting the voices of less privileged women who are not as visible as women in entertainment. Along with the legal defense funds, the group also aims to advocate for gender-equality regarding pay and representation in the work environment.
Just as women spoke out earlier in 2017 by joining the #MeToo movement on social media, well-known celebrities like Halle Berry, Tracee Ellis Ross, and Teen Vogue Editor-In-Chief Elaine Welteroth shared the letter on their social media accounts to expand awareness.
"The clock's been ticking on the abuse of power," shared Tracee Ellis Ross via her Instagram, "I stand in solidarity with women across every industry to say #TIMESUP on abuse, harassment, and assault. #TIMESUP on misrepresentation and under representation."
The organization started a GoFundMe which has earned a little over $14M of their $15M goal.