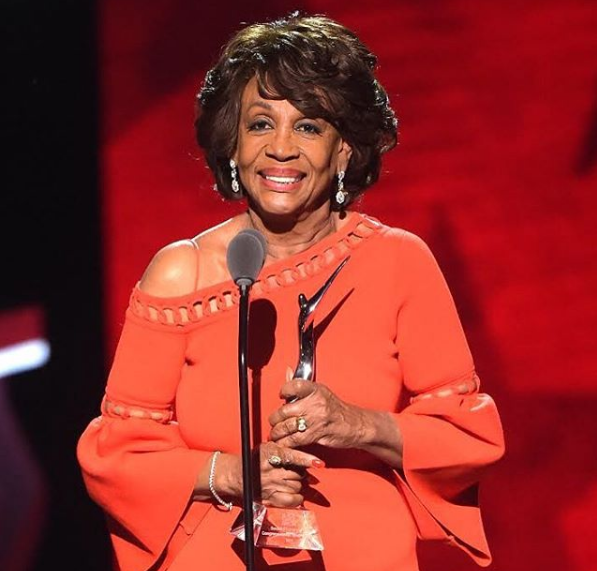 Rep. Maxine Waters is bringing in 2018 with authority.
The courageous California congresswoman, D-Los Angeles, is hardly concerned about being invited to any White House state dinners during this current presidential administration. Queen Auntie Maxine, as she is affectionately called, penned a special message of support for independent federal investigator Robert Mueller.
Mueller was appointed by the US Department of Justice back in May to lead a special counsel investigating whether there was collusion between Donald Trump's campaign and Russian operatives that impacted the outcome of the 2016 election. It was reported on Thursday by "Good Morning America" that many within Trump's inner circle did not expect Trump to win — including Trump himself.
The Mueller investigation is not only riling Trump; it is also gaining momentum with the indictment and surrender of several former Trump aids and advisers. And on Wednesday, Trump nearly blew the weird coiffure off the top of his surgically-repaired hairline when former trusted confidante Steve Bannon made several explosive claims in a new book about the campaign and operations within the White House.
Bannon said Donald Trump Jr. was being "treasonous" for meeting with Russian officials with the implicit goal of gathering intelligence to defeat Democratic adversary Hillary Clinton. If true, then Trump used a foreign power, and an archenemy at that, to impact America's domestic democratic process, which is a violation of federal statutes.
Waters, for one, wanted to let Mueller know that he has her full and unqualified support for an investigation many are hoping will topple Trump's presidency.
A message to Mueller: Stay strong and stand tall. Continue to investigate them all. You are indeed answering the people's call. The Kremlin Klan is going to fall. Around you the Democrats are building a wall. We look forward to the day, to prison they will all be hauled.

— Maxine Waters (@RepMaxineWaters) January 3, 2018