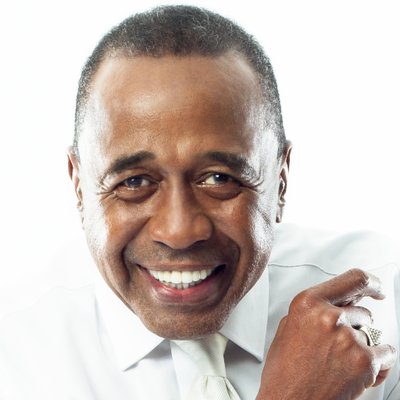 Broadway legend Ben Vereen, best known to Baby Boomers and Gen X'ers as Chicken George in the all-time great miniseries "Roots," has been accused of sexual harassment and assault on several females on a 2015 theater production of Hair.
The actresses testify that the venerated thespian, dancer and singer committed multiple acts of sexual deviancy, including forced kisses, degrading comments, oral sex and overly long and aggressive hugs. Vereen also allegedly stripped naked during an acting exercise ahead of the play's famous nude scene, the New York Daily News reports.
Vereen did not deny the women's versions of what took place. 
Two actresses in particular, Kaitlyn Terpstra and a woman who asked to be identified only as Kim, accuse Vereen of inviting them to a rental house of his in Tampa, Fla., for "private rehearsals." There, he allegedly convinced them to get into a hot tub naked with them. 
"He gave this whole speech about how nudity was not inherently sexual. 'That's not what it's about.' He made me feel that if I wasn't mature enough to understand that, I wasn't mature enough to be in 'Hair,'" Terpstra told the New York Daily News. 
"He basically told both of us, 'Get over yourself. Nudity doesn't have to be sexual.' If we asked questions or hesitated, we were the ones making it weird," Kim testifies. 
After they were in the hot tub, Vereen would allegedly mess with their heads by asking a series of invasive personal questions.
"He was acting as my mentor, asking me about my parents, then that same night, he put me on his lap while I was crying, and I felt his erection," Terpstra recalled.
"He asked me, 'Feel that?' It was terrifying. I said, 'Feel what?' I wanted to act like I didn't. I pushed myself off with a laugh. Then later, he asked, 'Do you think I want to f–k you?' I said 'Yes,' and he got angry. He said, 'Well, I don't, and that's unfortunate.' He made me feel like I had my mind in the gutter."
Kim told the newspaper that things did not stop there. On another occasion, Vereen asked her for oral sex.
"I just think at the time, I didn't feel like I had a choice. I didn't want to do it, but I was intimidated and scared. He was being very intense and angry. He seemed very angry and offended. I had seen him behave this way toward others in the tribe during circle," Kim said.
"I just felt powerless because I thought I really needed his help and guidance. And when he said nudity doesn't have to be sexual, I was like, 'OK, maybe this isn't even sexual,' " she added.
Kim eventually entered a relationship with Vereen. One day when she was trying to sleep, he started to have sex with her. He asked her consent, and she gave it, but when she started crying and asked him to stop, she said he verbally abused her.
Vereen did not deny the statements the women made against them. Through his Twitter account, Vereen apologized and asked for the women's forgiveness.
"I would like to apologize directly to the female cast members of the musical 'Hair' for my inappropriate conduct when I directed the production in 2015," he said.
"While it was my intention to create an environment that replicated the themes of that musical during the rehearsal process, I have since come to understand that it is my conduct, not my intentions, which are relevant here. So I am not going to make any excuses because the only thing that matters here is acknowledging and apologizing for the effects of my conduct on the lives of these women," he also said, according to the newspaper.
"Going forward, my having come to terms with my past conduct will inform all my future interactions not only with women, but with all individuals. I hope these women will find it in their hearts to accept my sincere apology and forgive me."
Several years ago, Vereen also made national headlines when he defended comedic legend Bill Cosby who was accused of rape and sexual assault over a period of several decades.
"I love the man. I support you, Bill. We're praying for you," Vereen reportedly said at the 2014 at the New York premiere of Chris Rock's Top Five.
"I think the majority of people are praying for him," he added.