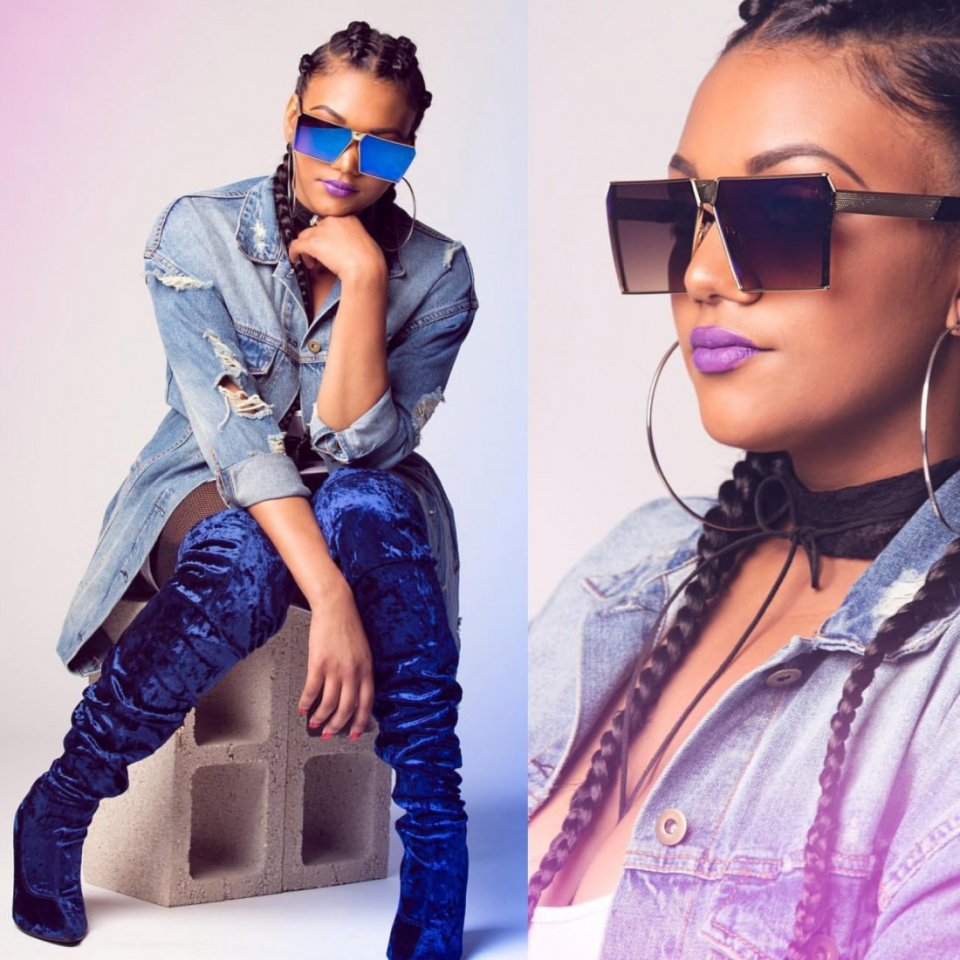 Bianca Bee is a spunky and sassy beauty blogger who has certainly made a name for herself as a girl boss and a brand. Bee is a vibrant blogger, author and entrepreneur, and she's all about helping and inspiring young women as much as she can. To give back to her community, she launched the Bianca Bee Foundation, which provides opportunities for both young women and at-risk youth. Bee also created her own talk show "The Bianca Bee Show" which she hosts and also executive produces. She has worked with many household names in the media business and has interviewed TyDolla $ign, Vivica A. Fox and Jussie Smollett, among others.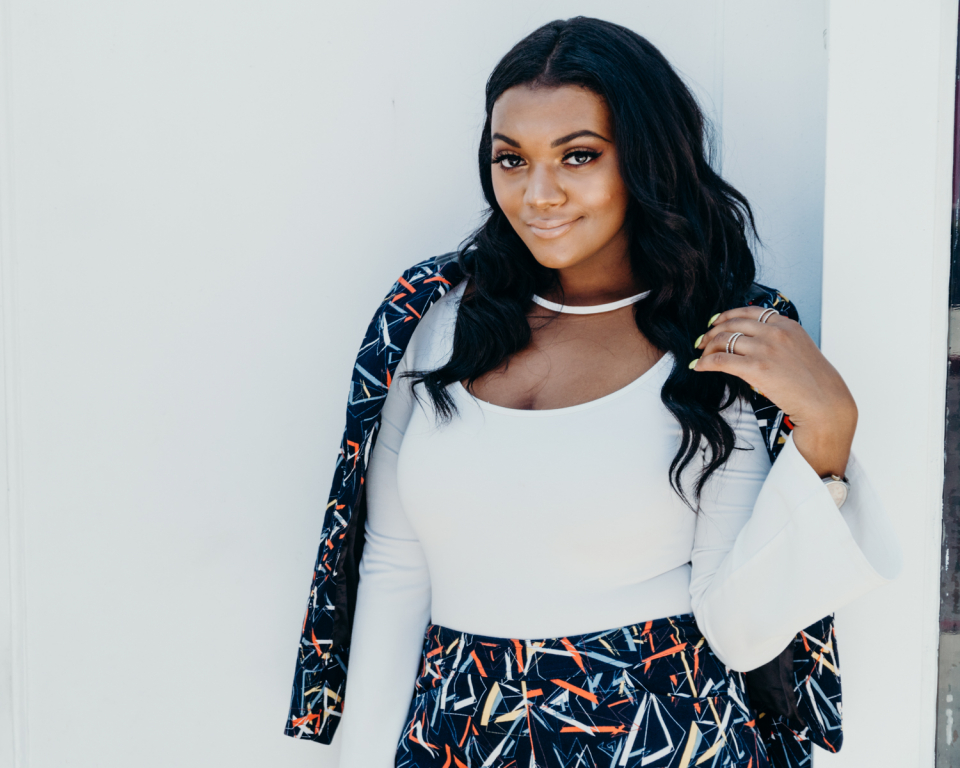 Rolling out recently caught up with Bee to find out what's been going on with her lately.
Who is Bianca Bee?
I come from Detroit. I moved to LA right after high school. I went to film school, I got my degree and within that time I worked for the Oprah Winfrey Network, E! News, VH1, and TMZ. I really wanted to dabble and [gain] variety in many different aspects of film. When I was in school, I created a [talk] show called "The Bianca Bee Show" and that really boosted my media following [and enabled me] to become "Bianca Bee." Basically, I noticed that people really liked my brand and liked the people I was interviewing [including] all the different celebrities, so it kind of just expanded. I [also] created this blog called "The 20's Chronicles" and turned it into a book. So, ever since then, Bianca Bee has just been growing rapidly.
If you could describe your journey thus far in just five words, what would those words be?
Trial, error, faith, consistency, and the last one would have to be great, overall.
We see the glitz and the glam of your business, but tell us about a time when it wasn't so glamorous? What tools did you use to help you keep going?
So, when I was at VH1 I was working on a pilot show, this was right after [college]. You know, life after college is real and I thought that being a part of VH1, that [the show] was going to get picked up. Then reality hit and they end up choosing another show and not our show, and when they let us go there was no job for me. It was during the summer. Everyone was on hiatus and so for me it was a pivotal point [that] you can have everything and lose it all. I felt emotionally depressed, I was very sad. I [wasn't] working, I had this brand and people were so used to seeing me busy, I was just so discouraged. I remember when I was so desperate to find a job. I went to a temp agency and this lady, I will never forget her name, it was Shona, she sat me down and looked at my resume and said "Bianca I'm going to be honest with you, I don't want to see you in a regular job, I get commission off this but I don't know if God is telling me to tell you this but contact your old bosses, you have a bright future and I don't want to see you settle in a regular job. Contact your old bosses." I busted out in tears in her office. I later heard from my old boss from VH1 about coming on board for a new show he was doing for E!
Let's talk about your new book The 20's Chronicles. What inspired you to become an author? What message do you want to get across with the book?
The 20's Chronicles was originally a blog I would write every day and I would talk about being in your 20s [while dealing with] career, love, family, and people loved the blogs. I was just writing and I had all of this content and this lady who was interviewing me for a magazine said "So, when are you going to become an author and I was like, "what?" Because when I think of an author I think of someone who knows all of these big words; someone who's super smart. So, I thought about it and [at the time] I was taking creative writing class and my teacher — this was another confirmation — was like "Bianca your writing is really good, I really want you to read these books," and it kind of just inspired me to turn it into a book. So, I told my mentor and she was like, "I've got all the resources for you, just write it and I'll find you an editor and you're going to have a book." So, we did it! That was it.
Tell us more about your YouTube channel and some things you have planned for 2018.
My brand started out with hosting and "The Bianca Bee Show," but I found that beauty and lifestyle really fit my brand more and who I am, so my YouTube channel will mainly focus on blogs and beauty. That will transition over into me launching my own cosmetic line this year. So, for me, just sticking to the beauty route and my YouTube channels and collaborating with brands is really a big priority [for] me right now.
You will be in Detroit later this month on the 21st for the "Brand The Vision" event produced by Brand U workshops. Tell us more about the event.
Shout-out to Brittany Alexis (@BrandUWorkshops) she's so dope. She reached out to me and I was kind of shocked at the email, how she pitched was so professional. I was like "yeah, I want to go, but I live in LA" and she was like "…we got you covered, you good girl!" So, I was just so honored to be a part of it and now they've added Ming Lee and I just feel like it's about to be a dope event in Detroit and I'm so excited!
Follow Bianca Bee @itsbiancebee