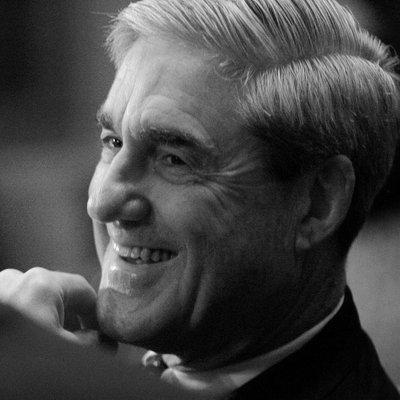 Supporters of Donald Trump are agitated and very concerned about the racial complexion of the grand jury impaneled by Robert Mueller as part of his investigation into the Trump campaign's potential collusion with Russia. The person who anonymously called the New York Post's Page Six complained the jury is "too Black" and seemed like they were picked from the "Black Lives Matter" movement.
The problem is that a grand jury is supposed to be cloaked in secrecy, meaning that someone with access and/or power learned of the demographics of the jury. 
That anonymous person also uses language that is similar to words that Trump uses very frequently, leading people to believe that the caller was from the Trump White House or campaign. 
Some peson called Richard Johnson, a Page Six gossip columnist, information about the makeup of the jury, even though the composition and activities of the grand jury are supposed to be secret.
That is clue No. 1. 
"The grand jury room looks like a Bernie Sanders rally," Johnson said his source told him. "Maybe they found these jurors in central casting, or at a Black Lives Matter rally in Berkeley [Calif.]"
Of the 20 jurors, 11 are African Americans and two were wearing "peace T-shirts," the phone caller said. "There was only one White male in the room, and he was a prosecutor." Mueller was not present.
The quote is ripe with racism. The caller is insinuating that, unless there is a minimum number of white people in a jury room, the process is invalidated or illegitimate.
And whoever leaked this tidbit to the New York Post sounds a lot like Donald Trump or someone associated with him.
The most telling aspect of the anonymous quote provided to the New York Post is the source's use of the term "central casting."
That is clue No. 2. 
1. Hey everyone.
The person anonymously leaking racist attacks on the Mueller grand jury sounds a lot like Trumphttps://t.co/B0FYdItS3p
— Judd Legum (@JuddLegum) January 3, 2018
4. Here's a little video of Trump using "central casting" over and over again https://t.co/R9rFpXugk8https://t.co/OfYdm1PrGY

— Judd Legum (@JuddLegum) January 3, 2018
"That room isn't a room where POTUS gets a fair shake," the person said, forwarding the thought that more white jurors were needed in order for the process to be considered credible and digestible for Americans. 
Although the Post interview did not name the witness or reveal their political leanings, the witness was clearly sympathetic toward Trump and likely is connected to the White House.