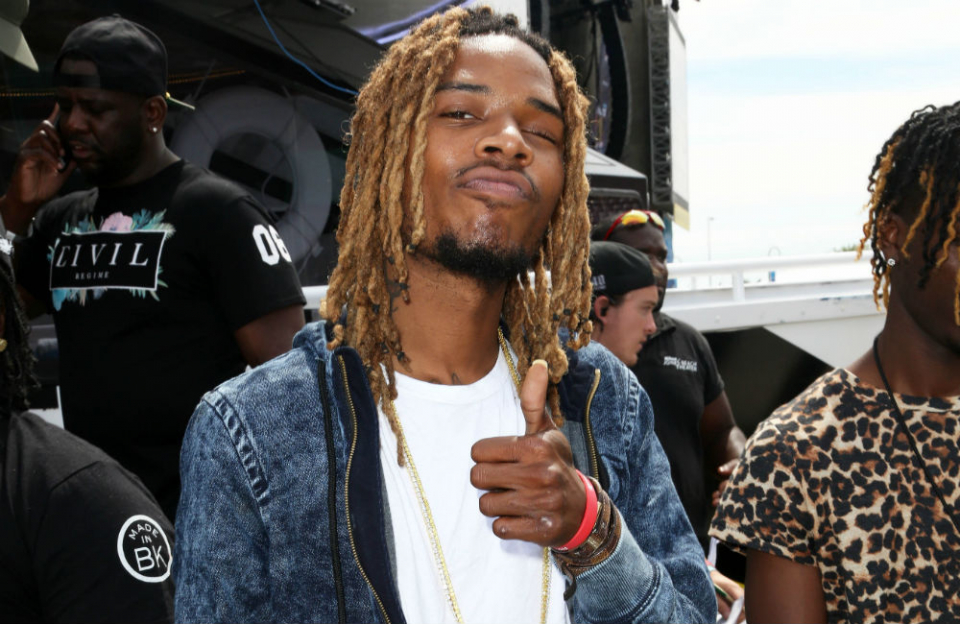 Photo credit: Splash News
Fetty Wap's daughter was born three months early.
The 26-year-old rapper's former girlfriend Alexis Skyy revealed on Friday, Jan. 5, 2018, that the couple's daughter Alaiya was born prematurely.
She shared a picture of a tiny diaper, specifically designed for babies weighing less than 2 pounds, on Instagram and wrote: "Her little diaper."
However, Skyy has confirmed that their daughter is healthy, explaining in an Instagram Live video before she gave birth: "They're gonna have me in the hospital for a long time and I just pray that everything [goes well]. She's okay, she's fine.
"She's healthy that's all that matters to me. She's like three months early, so I don't know."
"The goal is to keep her in there but once your water breaks it kinda is hard."
Alaiya is the first child for "Love & Hip Hop: Hollywood" star Alexis Skyy, while Fetty Wrap already has three children.
It was claimed last year that he also has a fifth child on the way with Lezhae Zeona, the mother of his daughter, Zaviera.
In March 2016, the 'Trap Queen' hitmaker became a father for the third time when on-again, off-again lover Masika Kalysha gave birth to their baby girl.
She had announced her pregnancy the previous November, and later identified Fetty as the father — but he suggested he wasn't.
However, Masika later revealed she had asked her former lover — who also has a son, Aydin, from a past relationship — to undertake a test to prove paternity on multiple occasions but he refused.
She previously said: "I tried to demand him taking a paternity test. He doesn't want to take one. I asked him seven times, 'Will you just volunteer and do it?' He refuses."
While Fetty and Masika's relationship started as a professional one when they teamed up to make music together, it quickly became personal.
It was when Masika went to get her breast implants removed that she discovered she was pregnant, but she claimed Fetty was less than impressed with the news.
She said: "[He told me] 'Well, I don't really want to have another kid right now.'[Later] He's like, 'Well if you have this kid, I'm not going to help you out with anything. I'm not gonna be there. You're on your own, so it's up to you.' "