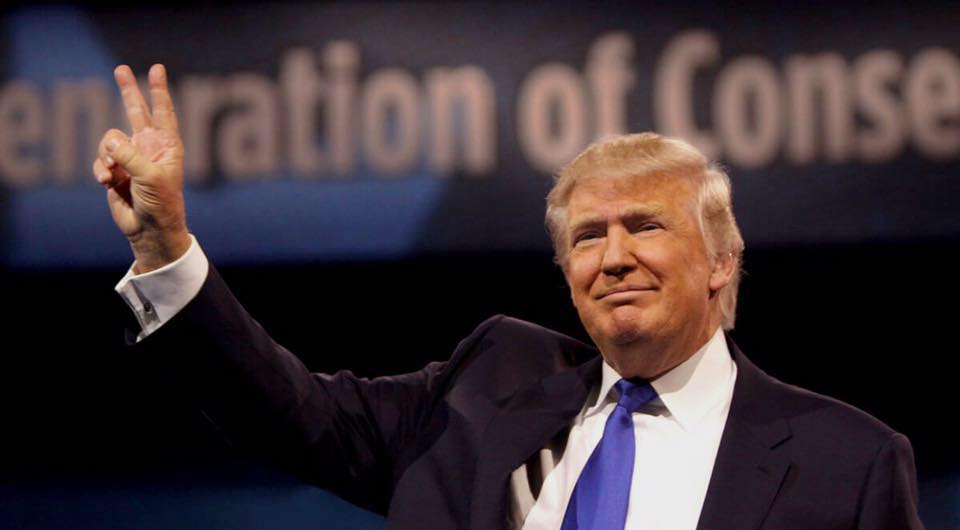 With a multiplicity of White House staff shake-ups, West Wing personnel shakedowns, a myriad of Twitter tirades, widespread lambasting for supporting White supremacist organizations, and several federal indictments of former aides, President Donald Trump had a tumultuous first year in office, to say the least.
As the second year gets underway, Americans wondering what the second act will be and what direction Trump will try to take the country. Some pundits and pop culture observers have already predicted that year two will be worse than the first.
Speaking of second acts, Americans had a blast conjuring up innovative and witty responses to Trump's second act or sequels.
Take a look at some of the funniest and pettiest responses to the hashtag #TrumpMovieSequel.
#TrumpMovieSequels
The Small Hand That Rocks The Cradle pic.twitter.com/rsLoTORF67

— Writerlike🌎 (@writerlike1) January 5, 2018
Guess Who's Coming to Dinner #TrumpMovieSequels @HuffPostComedy pic.twitter.com/ARzjg1KWQe

— Paul Lander (@paul_lander) January 5, 2018
Wondering Woman #TrumpMovieSequels pic.twitter.com/3seymmvTGM

— Portmanteau Jones (@SadlyCatless) January 5, 2018
The Green Milo #TrumpMovieSequels

— Adam Blickstein (@AdamBlickstein) January 5, 2018
Gone Again Girl #TrumpMovieSequels pic.twitter.com/4ErlkngaTd

— Carol (@aka_tahto) January 5, 2018
Moscow on the Potomac #TrumpMovieSequels @HuffPostComedy pic.twitter.com/HmcKfbfB5S

— Paul Lander (@paul_lander) January 5, 2018

Get Out…of the White House #TrumpMovieSequels pic.twitter.com/CX4qFynPUI

— Portmanteau Jones (@SadlyCatless) January 5, 2018

When Hairpiece Met Sally #TrumpMovieSequels pic.twitter.com/LRjKTs4YJu

— Secia G (@Nessa_Star4) January 5, 2018

Flaccid and Furious #TrumpMovieSequels

— Amy Bowden (@ogamyb) January 5, 2018

The Curious Case Of Nuclear Button #TrumpMovieSequels pic.twitter.com/0EzByjuibh

— Gretel Armstrong (@GretelSugar) January 5, 2018

Yellow Rain Man #TrumpMovieSequels pic.twitter.com/FqraJW2oZ2

— Isaac Bonilla II (@WhosIsaac) January 5, 2018

Back to the Future As Quickly As Possible #TrumpMovieSequels

— Luke, Incandescent ✋🏼 (@LukeWheeler01) January 5, 2018

Super Size Me II #TrumpMovieSequels pic.twitter.com/unkVGwPohj

— Generalissimo Trump (@Pol_PoTrump) January 5, 2018

Forest Trump #TrumpMovieSequels pic.twitter.com/0DFAulEqwL

— Gretel Armstrong (@GretelSugar) January 5, 2018

A Leak Of Their Own #TrumpMovieSequels @HuffPostComedy pic.twitter.com/DbufEerLux

— CK (@charley_ck14) January 5, 2018