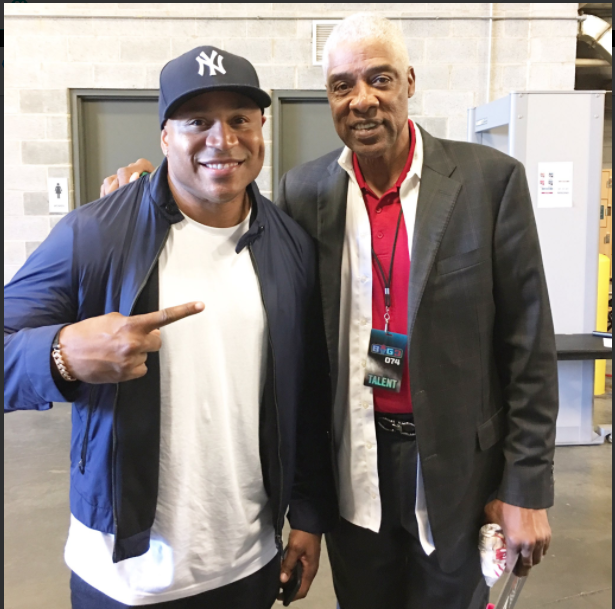 Hall of Famer Julius "Dr. J" Erving became ill at the Philadelphia 76ers' game Friday night and was taken to a hospital. Erving, 67, rang the ceremonial Liberty Bell before tipoff.
Statement on behalf of Dr. J's management team:

"Mr. Erving fell ill at tonight's game and was taken to a local hospital, where he is currently being evaluated. He is expected to be released after the evaluation."

— Julius Dr J Erving (@JuliusErving) January 6, 2018
Born Julius Winfield Erving II, the basketball legend led the Sixers to their last NBA championship in 1983 and was 1981 NBA MVP.
Rock the cradle! 35 years ago I threw down this dunk with the @sixers and it's still one of my favorites. #TimeFlies #DocsDunks pic.twitter.com/SSHMoGC0Rn

— Julius Dr J Erving (@JuliusErving) January 5, 2018
Dr. J was honored by the team to mark 35 years since he threw down his famous cradle dunk against the Los Angeles Lakers. He played 11 years with the 76ers.
According to his bio, professional basketball was extremely volatile in 1971-72, the year Erving launched his brilliant career. The ABA and NBA were already talking about a merger, players were jumping from league to league and franchises were in flux.
In his five ABA seasons, Erving won three scoring titles, three Most Valuable Player Awards, and two league championships. During his 11-year NBA career, Erving was an All-Star each season, the league's Most Valuable Player in 1981 and a five-time member of the All-NBA First Team. He scored 30,026 points in his combined ABA and NBA career; only Kareem Abdul-Jabbar, Wilt Chamberlain, Karl Malone and Michael Jordan have scored more points in the history of professional basketball.