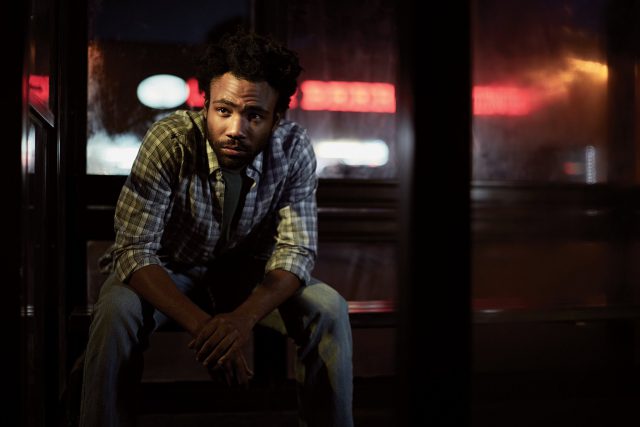 Fans of Donald Glover's popular FX series "Atlanta" can finally gear up to watch season two of the show.
Glover, (rapper Childish Gambino), is the creator of "Atlanta." Season two of "Atlanta" is titled Atlanta Robbin' Season. According to Vulture, the first episode will air March 1, 2018, at 10 p.m. EST. The show's production was pushed back until 2018 due to Glover's hectic schedule. The actor, director and musician landed the role of Lando Calrissian for the upcoming film Solo: A Star Wars Story. Glover also appeared in the major motion picture, Marvel Universe's Spider-Man: Homecoming. The movie was a huge success over the summer with a total domestic gross of over $300M. In the film, Glover plays the role of Aaron Davis.
"Atlanta" debuted in 2016. Glover plays Earnest Marks, a college dropout now pursuing music management for his cousin, Alfred Miles played by Brian Tyree Henry, who is an aspiring rapper. The show captures the African American experience in Atlanta. The series quickly grew popular, and in 2017, Glover earned two Emmy Awards for Outstanding Director and Outstanding Lead Actor in a Comedy Series. In addition to two Emmy Awards, last January, "Atlanta" received Best Comedy Series at the 74th Golden Globes Awards.
The inspiration behind season two, according to Glover, is the Looney Tunes 1990s spinoff Tiny Toon Adventures.
Check out the trailer for season two of "Atlanta" below.
Finally #AtlantaSeason2 #RobbinSeason pic.twitter.com/eiRApvjpRo

— Excuse The Accent (@ritch_93) January 8, 2018
Fans reaction to the season 2 trailer of "Atlanta."
That promo for #AtlantaFX season 2 is on . Atlanta Robbin' Season is going to be epic! pic.twitter.com/Hqr2JBnEa7

— Ladybuglizzie (@sagevalentine) January 8, 2018
Man I just saw that Atlanta Season 2 trailer and I'm just tryna hold myself back from tweeting everything about it pic.twitter.com/kWJVvQV5PV

— jason (@jgoodfortune) January 8, 2018
JUST SAW THE ATLANTA SEASON 2 TRAILER!!!!!!!!!!!! FIRST OF ALL, AHHHHHHHHHHHHHHHHHHHHHHHHHHHHHHHHHHHHHHHH!!!! SECOND OF ALL, WHEN I SAY DONALD WAS LOOKING LIKE A WHOLE ENTIRE MEAL!!! LIKE BREAKFAST, LUNCH, AND DINNER!!!!!!!!!!!!!!!!!!!!!!!!! Wow I'm so excited #ATLANTA #ATLANTAFX

— it's crying canery, not crow kotto (@kiwibbkotto) January 8, 2018
Atlanta season 2 trailer tough!

— Shep Mo G. (@TheKNATURAL) January 8, 2018
That Atlanta Season 2 trailer was flamessssssssssssss.

— Anthony Lam (@lamsanity17) January 8, 2018