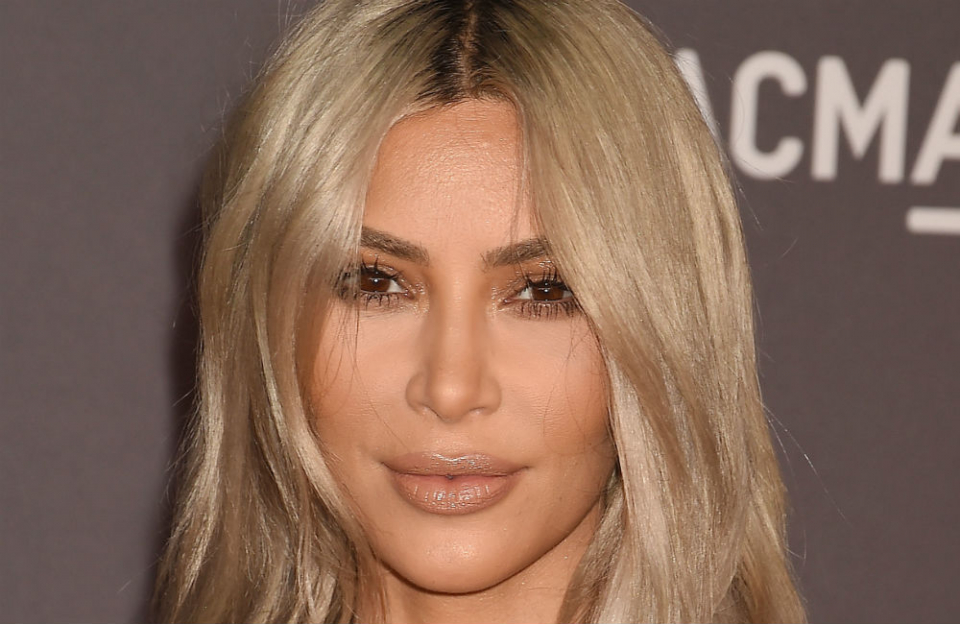 Kim Kardashian West has revealed husband Kanye West prefers her hair blond – but she is considering trying out a new color.
The "Keeping Up with the Kardashians" star began bleaching her dark hair last year and is apparently finding blondes do have more fun.
Asked by a fan which color Kanye prefers, Kim replied on Twitter: "Both, but maybe a little more blonde."
The 37-year-old reality star – who is imminently expecting her third child via a surrogate – debuted a short bob in December but has since had extensions put in.
Kim replied to a question about whether she would be changing her locks back to their natural color, saying, "Not right now. Since it's newly bleached I have to wait a few weeks to change colors. Maybe when the roots grow out too much. It will be years before I go blonde again so have to enjoy it (sic)"
But then she mused about the possibility of becoming a redhead, responding to a meme of her locks edited red, "OMG should I try a color? (sic)"
Kim also revealed she is already missing her short hair, admitting she is "so indecisive" when it comes to style choices.
Meanwhile, the sexy star is trying to get her tummy "back to flat" after overindulging during Christmas holiday period.
Kim shared a photograph on Instagram drinking milkshake in the kitchen wearing a tiny white crop top and skimp panties – showing off her hourglass figure.
Kim told her 106M followers: "Little update for you guys. I'm on Day 9 of my Shake It Baby program from @flattummyco and I'm actually feeling so good. We had a massive Christmas this year and between my Mom's party, Christmas and New Years … I felt like it was impossible to fit in my regular work outs and eat healthy. But this program is giving me a kick in the right direction that I need. These meal replacement shakes are so good and it's helping me get my tummy back to flat in the new year. The results I'm seeing and feeling are amazing and I'm so excited for the next few weeks. Because they're all about getting women back on track … (sic)"
But Kim isn't being too strict about her diet it seems. Just one day earlier she shared a snap of herself getting ice cream from fast food chain McDonald's and confessed, "I'm craving McDonalds."