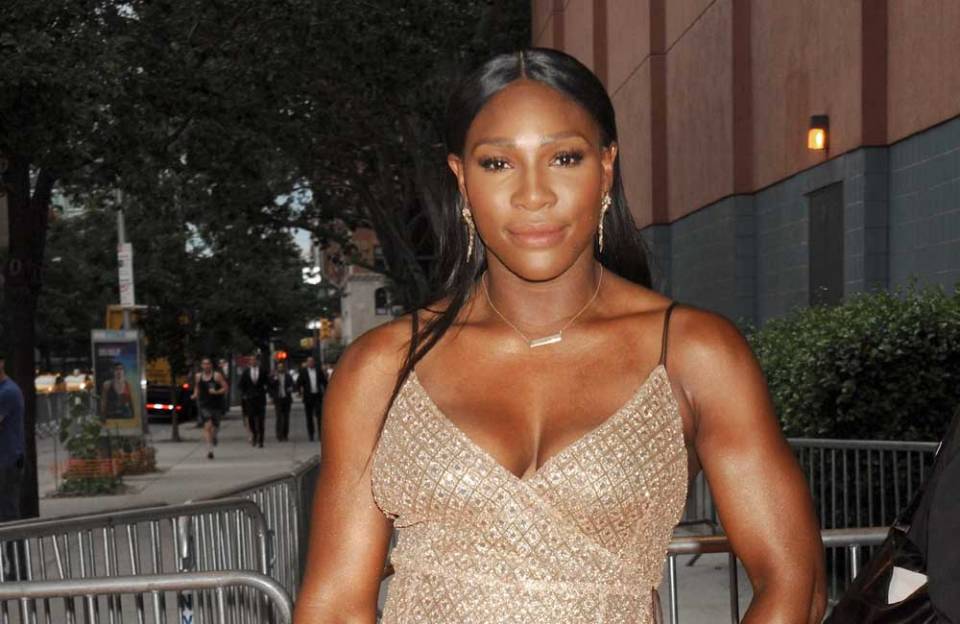 Serena Williams was bed-ridden for six weeks after giving birth following a string of health problems, including blood clots on her lungs.
The 36-year-old tennis ace and her husband Alexis Ohanian welcomed daughter Alexis Olympia, who is known by her middle name, into the world in September and though her emergency Cesarean section went well, there were complications for the sportswoman.
Williams previously suffered a pulmonary embolism in 2011, so she recognized the signs when she began to feel short of breath, and requested a CT scan and blood thinning medication, but a nurse thought her medication might have left her confused, so she called for a doctor, who performed an ultrasound of her legs.
She recalled, "I was like, a Doppler? I told you, I need a CT scan and a heparin drip."
When the ultrasound showed nothing, Serena was sent for a CT scan, which showed several small blood clots on her lungs and she was quickly placed on a drip.
She quipped to Vogue, "I was like, listen to Dr. Williams!"
But Serena's health problems weren't over, as her C-section wound opened because of the intense coughing spells the pulmonary embolism had caused, and when she returned to surgery, doctors discovered a large hematoma had flooded her abdomen after the blood thinner she was taking caused haemorrhaging.
She was then sent for further surgery, to have a filter inserted into a major vein to stop more blood clots dislodging and travelling to her lungs, and she wasn't allowed to leave the hospital until a week later.
Ohanian said of the time, "I was happy to change diapers, but on top of everything she was going through, the feeling of not being able to help made it even harder. Consider for a moment that your body is one of the greatest things on this planet, and you're trapped in it."
And Williams admitted the first few months of motherhood have been more emotional than she'd expected.
She said, "Sometimes I get really down and feel like, Man, I can't do this.
"It's that same negative attitude I have on the court sometimes. I guess that's just who I am. No one talks about the low moments – the pressure you feel, the incredible letdown every time you hear the baby cry. I've broken down I don't know how many times.
"Or I'll get angry about the crying, then sad about being angry, and then guilty, like, Why do I feel so sad when I have a beautiful baby? The emotions are insane."