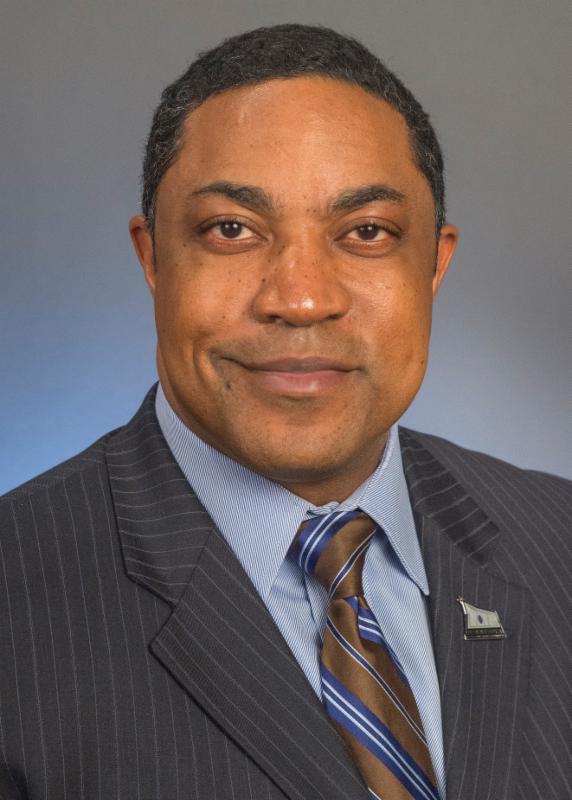 While the remaining NFL teams compete for football's top spot as the next Super Bowl champion, Alex Tittle is working behind the scenes to help Minnesota businesses secure funding and prepare for their long-term future. The Minnesota native is vice president of the Business Connect Program and Corporate Affairs for the Minnesota Super Bowl Host Committee.
This February 2018, Super Bowl LII will be hosted in the "Land of 10,000 Lakes" at the impressive U.S. Bank stadium in Minneapolis. The new stadium is the largest development project Minneapolis has seen to date, costing over $1 billion to design and build. Tittle had a lot to do with the success of the stadium project in his role as equity director. In his current position, Tittle is now helping to diversify and evolve the local business market in Minneapolis. He's striving for equal opportunity on behalf of over 300 local minority, woman, veteran, and LGBT owned businesses, connecting them to major-league consumers while helping prepare them for today's emerging market.
"Many of our local and diverse businesses do not have the luxury of a legacy of business opportunities like many traditional businesses have," Tittle says. "It's our job that those who have to compete are competing on a sure footing and an equal playing field."
In a recent conversation with rolling out, Tittle touched on his current projects, the meaning of diversity and inclusion, and how the Minneapolis labor force was positively impacted by construction of the US Bank Stadium.
What attracted you to this position?
I was recruited from my former position, which was the equity director for the US Bank Stadium, and over the past five years, we endeavored to build the best stadium in the 32-team league in the NFL. I was the key executive responsible for all the supplier diversity efforts for the design-build project which now is the US Bank Stadium. We did an extraordinary job on that project, particularly around workforce labor inclusion, which our local goals are 32% and 6% for women at the time. We performed upwards from about 37% minority and around 10% women on this project, which is over and above any other project in the state's history. This was the largest vertical project in Minnesota history. Obviously, I did a lot of interviews around that project and we were very transparent, we were in the news a lot for the [design-build] project. The Super Bowl came knocking and they wanted specific results for the supplier diversity inclusion for the Super Bowl and the 10-day festival. I got on board in March of 2016, and from there we started to develop a relationship with the NFL and building the framework which is now the Business Connect Program.
What does your day-to-day look like?
My day-to-day is meeting with all the contractors that are activating during the Super Bowl. My job is to say, 'What are you doing?' and 'Who and what types of organizations are looking to get on board to do it?' When they tell me, and the [businesses] are not one of my 368 businesses which are diverse and local, I start to show them why they need to remove who they have on board and bring on the people I have in my directory. My day-to-day is educating for the most part; educating people on the program but more so educating people on who to use, and educating our businesses on how to prepare themselves for being used.
What are the qualities that you look for, so you can get the results you had prior to coming onto the host committee?
The first thing is for people to understand the importance of supplier diversity. There are a lot of people that do a job and just check a box. You have to be passionate about this work and 9 times out of 10, [supplier diversity] isn't the first thing people are thinking about when they are purchasing, building, planning an event, and making sure that they bring on diverse suppliers are not the first thing [buyers] think about. We need someone who is passionate about that and does not mind being told, 'no,' you have to be diligent, passionate and serious about why we are doing this. I make sure my staff goes through a history lesson: Civil Rights Act 1964, 'who are the key players?' 'Who are the key players in the Minnesota market?' 'What projects are you familiar with?' 'What are the local study disparity results?' and 'Why is this important in our market?' I make [employees] understand why [supplier diversity] is important in our market. There are a ton of businesses that have the capability to do the work, but they do not get the shot because they are not connected. It's our job as supplier diversity professionals to get those businesses connected. It's my job to educate the buyers and the leaders. It's my job to educate them to ensure that they know the quality businesses we have in our local and diverse market.
In your words, define 'diversity' and 'inclusion.'
Diversity is anybody, person, or business that is not a traditional member of our society. Inclusion is basically given the definition of equity and leveling the playing field. In my words, inclusion would be people, organizations, and businesses having an opportunity to compete at the same level as everyone else. Most people know that everyone does not come to the table with the same education, the same assets, with the same types of finances and resources. There are people who have years of business acumen behind them because their parents have passed it onto their children and so on. Many of our local and diverse businesses do not have the luxury of a legacy of business opportunities like many traditional businesses have. It's our job that those who have to compete are competing on a sure footing and an equal playing field.
What's next for you after this upcoming Super Bowl?
Probably a quick break, but I am not a hundred percent yet. Obviously, what I do around the supplier diversity market is invaluable. I think there are a lot of businesses that can benefit from what I bring to the table. I would like to figure out a way to develop a changed management model, not just for our Fortune 500 companies but, for our local businesses that are emerging. There are businesses that are new to the market but are growing exponentially. I would like to bring a supplier diversity edge to those next up and coming businesses. The Amazon's and Uber's of the world, [companies] who are taking over the market. I would like to bring a supplier diversity spin to them [because] those are the types of organizations that are really changing the game and are looking at things from an out of the box perspective. Those [are the] people who are going to be our new industry leaders [and] understand supplier diversity, then they can be a change agent for those 'old money' businesses who have been setting the tone for the supplier diversity to date.