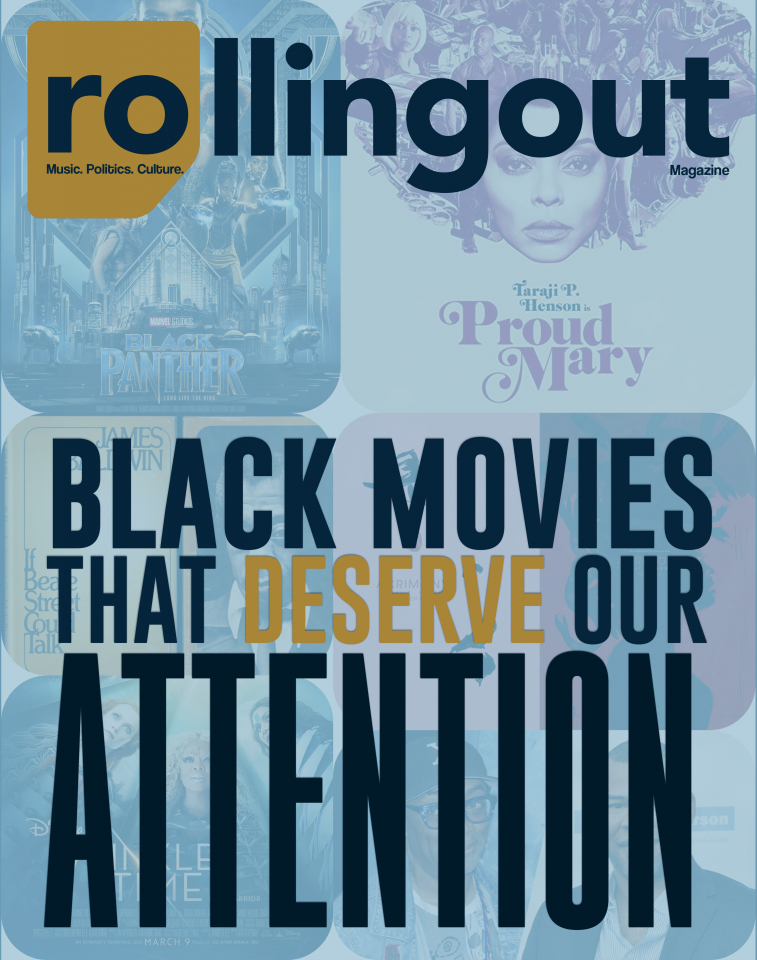 Black folks are once again ravenous for big screen fare that depicts characters in empowering, dynamic and uplifting ways. Rest assured, your appetites will be whet in 2018. Long gone are the days when (as Baby Boomers and Gen X'ers know all too well) Black actors played the usual assortment of easily forgettable and throw-away characters: the useless sidekick with no courage; the listless and jobless friend; the innocent and harmless co-worker with bad habits; the bumbling comic relief guy; or even the well known loser who needs some supernatural White person to swoop down from the clouds and whisk them away from their pathetic lives (as in The Help, Dangerous Minds, Raising Isaiah and dozens of other nausea-inducing contraptions). 
A powerful paradigm shift began in Hollywood in the 1990's where we witnessed an explosion of Black-themed or predominantly African American-cast movies that actually contained multidimensional characters – replete with Black heroes and captivating villains – that were complemented by scripts and themes that had substance, range and depth: Love & Basketball, The Wood, The Best Man, Malcolm X, Soul Food, Waiting to Exhale, Love Jones, Panther, Menace II Society, Set it Off, Boyz N the Hood …
Then, for some inexplicable reason that defies any rationale whatsoever, Hollywood took a moratorium on green-lighting such movies to start the new millennium. But it is simply impossible to ignore and fail greenlight Black films with the box office success of Girls Trip, Get Out and the Ride Along, Think Like a Man and Best Man franchises – movies made with a fraction of normal budgets (unless your name is Ava DuVernay), yet the receipts approach or surpass the $100M mark at the box office.
From the surface, it looks like 2018 will again offer a diverse menu of dynamic, dizzying and senses-stimulating theater experiences that 2017 did. Let's take a look at some of the most prominent Black films debuting this year that you need to check out, including undoubtedly one of the most anticipated and ballyhooed Black movie debuts of this generation.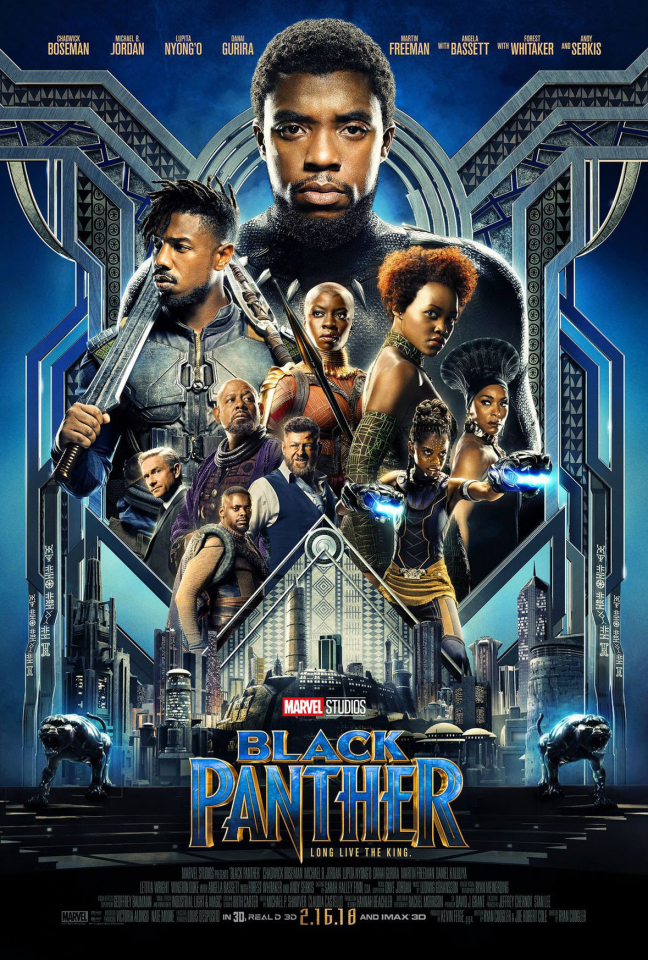 Black Panther: The name and topic alone makes this cultural cocktail a delicious treat on the first taste via the dynamic trailers. Add to that is the inclusion of award-winning and Oscar-nominated cast that starts with protagonist, SAG award-nominated Chadwick Boseman (portrayed Jackie Robinson in 42 and James Brown in Get On Up), Oscar-winning actress Lupita Nyong'o (12 Years a Slaves), Academy Award-nominated actress Angela Bassett (What's Love Got to Do With It) and bona fide heartthrob Michael B. Jordan (Fruitvale Station, Creed). This Marvel movie is centered around Boseman's character, T'Challa, aka the Black Panther, which first came to life as part of the crew in the Avengers. Following the death of his father, the King of Wakanda, he returns home to the isolated, technologically advanced African nation to succeed to the throne and take his rightful place as king. The film stars Boseman, Jordan, Nyong'o, Danai Gurira, Bassett, Letitia Wright, Winston Duke and Andy Serkis. Release date: February 16, 2018.

A Wrinkle in Time: This writer smiles every time an Ava DuVernay film comes to the screen. The former Hollywood film publicist used to scramble – and I do mean buzz about like a thousand worker ants – to shuffle actors and directors about in Beverly Hills to promote their movies. Obviously, as we witnessed in the brilliant and critically-acclaimed period piece Selma, DuVernay was paying attention to the directors she used to taxi from room to room for media interviews. She extracted some of the magic from Hollywood's genius movie makers and became a filmmaking savant herself. You don't earn the trust of Oprah Winfrey by just stepping off of the cotton fields and declaring a holiday. The movie is about Meg Murry (Storm Reid) and her little brother, Charles Wallace (Deric McCabe), have been without their scientist father, Mr. Murry, for five years, ever since he discovered a new planet and used the concept known as a tesseract to travel there. Joined by Meg's classmate Calvin O'Keefe and guided by the three mysterious astral travelers known as Mrs. Whatsit, Mrs. Who and Mrs. Which, the children brave a dangerous journey to a planet that possesses all of the evil in the universe. The film is also significant as DuVernay becomes the first woman of color to direct a film with a $100M budget. Starring Oprah Winfrey, Reese Witherspoon, Chris Pine, and Gugu Mbatha-Raw. Directed by Ava DuVernay. Release date: March 9, 2018. 

Proud Mary: Is there a Black woman hotter than Taraji P. Henson right now? We already loved Henson before "Empire" detonated everything in its path when it debuted more than two years ago. Now, she is riding an uninterrupted upward trajectory into superstardom. Proud Mary is her motion picture follow up to her last No. 1 movie, 2014's No Good Deed, opposite Iris Elba. Mary is a hit woman working for an organized crime family in Boston whose life is completely turned around. She meets a young boy whose path she crosses when  a professional hit goes bad. Release date: January 12, 2018. 

Acrimony: Someone needs spray down Taraji P. Henson with a flame extinguisher because the woman is on fire. For the second time, Henson teams with director-producer Tyler Perry (the first was I Can Do Bad All By Myself). This time, Henson plays a faithful wife, Melinda, tired of standing by her devious husband, Robert (Lyriq Bent). She's enraged when it becomes clear she has been betrayed. Acrimony is an upcoming 2018 American psychological thriller film produced, written and directed by Perry. The film stars Henson, Bent, Tika Sumpter, Jazmyn Simon and Jay Hunter. Acrimony is scheduled to be released by Lionsgate on March 30, 2018.

The Hate You Give: This movie is about a subject that gave rise to the "Black Lives Matter" and "I Can't Breathe" slogans. A teenage girl witnesses a police shooting and is forced to testify at the trial. It's an upcoming American drama film written by Audrey Wells and based on Angie Thomas' novel of same name. The film stars Regina Hall (Girls Trip, Think Like a Man, Best Man, Love & Basketball), Anthony Mackie (She Hate Me, Night Catches Us, Avenger and Captain America), and Amandla Stenberg (Everything, Everything). The movie is directed by George Tillman Jr (best known for Soul Food, Men of Honor, Ice Cube's Barbershop franchise and Notorious): Release date: February 28, 2018.

If Beale Street Could Talk: This intelligent crime drama revolves around a woman in Harlem who desperately scrambles to prove her fiancé innocent of a crime, all while carrying their first child. The film stars Regina King (Boyz N the Hood, Jerry Maguire, Enemy of the State, Poetic Justice) and Kiki Lane. It's directed by Barry Jenkins, best known for Moonlight, Medicine for Melancholy and My Josephine. Release Date: 2018

Black Klansman: It is so out of character for legendary director Spike Lee to manufacture controversial theater fare. Yah, right! The man who graduated from Morehouse College and called the Autobiography of Malcolm X the greatest book he ever read has practically done nothing but movies that jolt the sensibilities like an electric cattle-prod. The cantankerous but brilliant director, screenwriter, producer and oftentimes star of films like Malcolm X, Do the Right Thing, Mo' Betta Blues, She's Gotta Have It, Inside Man and Jungle Fever comes to fans with another subject matter that's bound to grab you by the throat and refuse to release its grip. Black Klansman is an upcoming American crime thriller film an adaptation of the book of the same name by Ron Stallworth. Stallworth, an African-American police officer from Colorado, successfully managed to infiltrate the local Ku Klux Klan and became the head of the local chapter. Speaking of which, it is purely coincidental, yet very appropriate, for Lee to team up with David Lee Washington for Black Klansman. Lee teamed up with Washington's father, none other than the legendary, two-time Oscar-winner Denzel Washington, for multiple films, including Malcolm X and Mo Better Blues. The movie also stars Adam Driver and Topher Grace. Release date: 2018.