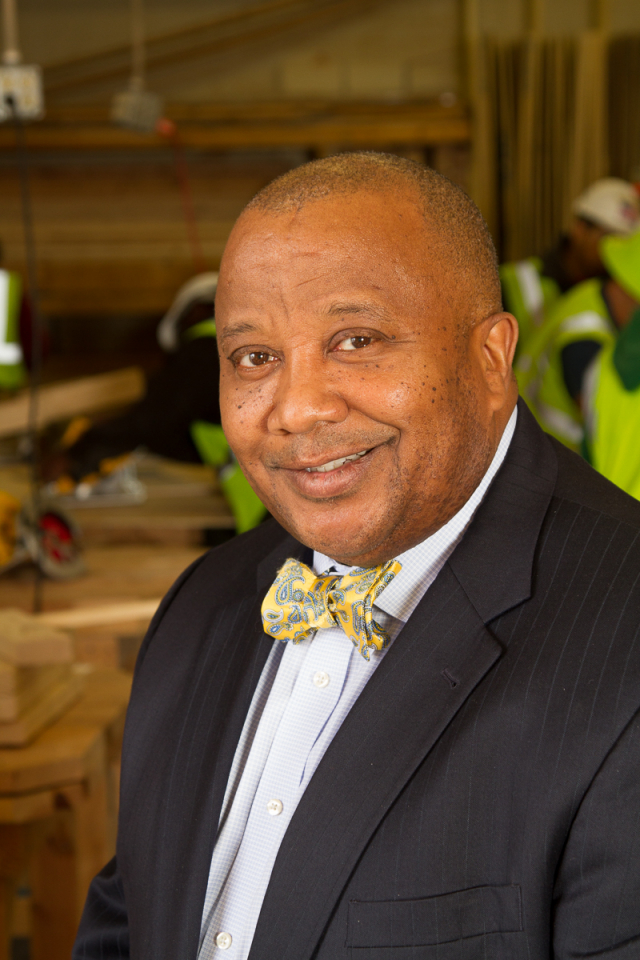 Louis J. King II is president and CEO of Summit Academy OIC, a $7.5M accredited educational and vocational training institute formed as the result of a 1996 merger between Twin Cities OIC (Opportunities Industrialization Center) and Two or More, Inc. As a nonprofit organization, Summit Academy empowers poor Twin Cities' residents to become self-reliant and employed members of their community.
King has over 20 years experience in education, youth development and workforce development. His current work focuses on stabilizing families by ensuring parents earn the wages needed to adequately support their children. He recently launched the 1,000 GED Campaign, which is aimed at the 72K adults in Hennepin County (and beyond) who do not have the credentials needed to enter the workforce and access well-paying jobs. Summit Academy's unique GED Training Program seamlessly integrate into their no-cost Construction and Healthcare Training Programs, giving graduates the proper skills to start a new career. King firmly believes "the best social service program in the world is a job."
In 1996, Louis was elected to the Minneapolis School Board, and completed his four-year term. He is currently a board member with the following organizations: Minneapolis Club, St. Thomas Academy, Robins Kaplan Miller Ciresi Foundation, Allina Health System and OIC of America.
King is the founder and co-chair of the HIRE Minnesota coalition, which works to create jobs that reduce racial disparities and lift individuals out of poverty. He has also served on the Abbott Northwest Hospital Board and the Fairview Healthcare Foundation Board.
He has held leadership positions in several community organizations such as the Bryant Neighborhood Organization and the Glenwood-Lyndale Community Center, where he served as president of their respective boards.
King is a graduate of Morehouse College with a B.A. in political science. Prior to joining Two or More in 1993, he served in the U.S. Army for 10 years, achieving the rank of Major. He is married to Beverly and has three children: Aja, Kamaria and Lauryn.