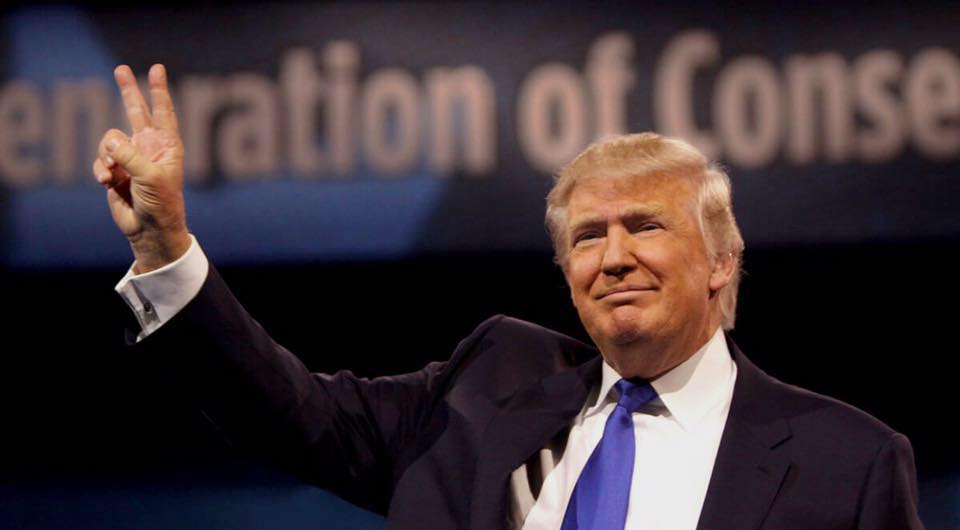 A conservative and prominent newspaper reported President Donald Trump had his longtime attorney pay off a porn star following their sexual encounter in exchange for her silence just prior to the election. 
The Wall Street Journal, known worldwide as the right-wing leaning publication that's opposite the New York Times, reports that the attorney for Trump arranged a six-figure payment to the actress in October 2016 in exchange for her silence.
Michael Cohen countered, saying his client, President Trump, "vehemently denies" the encounter, but did not address the alleged payment in a statement to CNN.
The Wall Street Journal says Cohen arranged a $130K payment to Stephanie Clifford, whose stage name is "Stormy Daniels," a month ahead of the election.
Cohen said the sexual encounter never took place.
"These rumors have circulated time and again since 2011," Cohen said in a statement to CNN. "President Trump once again vehemently denies any such occurrence as has Ms. Daniels." Cohen, once one of Trump's most trusted aides, is no longer in regular contact with Trump — a distance forced by the Russia investigations, in which Cohen has been entangled.
The White House also came out with a statement to refute the WSJ report: "These are old, recycled reports, which were published and strongly denied prior to the election."
The Wall Street Journal reported that Daniels' alleged encounter with Trump took place in July 2006 after a celebrity golf tournament in Lake Tahoe.
In a statement provided by Cohen from Daniels, she also calls the article "absolutely false."
"My involvement with Donald Trump was limited to a few public appearances and nothing more," she wrote in a statement, dated Jan. 10, according to CNN. "When I met Donald Trump, he was gracious, professional and a complete gentleman to me and EVERYONE in my presence. Rumors that I have received hush money from Donald Trump are completely false. If indeed I did have a relationship with Donald Trump, trust me, you wouldn't be reading about in the news, you would be reading about it in my book. But the fact of the matter is, these stories are not true."
The news station asked Cohen, who had provided Daniels' statement, for her contact information, but he did not respond to the request. 
Two sources at "ABC News" told CNN that Daniels was in touch with producers at ABC's "Good Morning America" in the fall of 2016 about a potential interview and was prepared to discuss Trump. Even the Daily Beast wrote that Daniels also had a tentative interview set up with them. But for some reason that only she knows, Daniels backed out of the interview just days before the election.