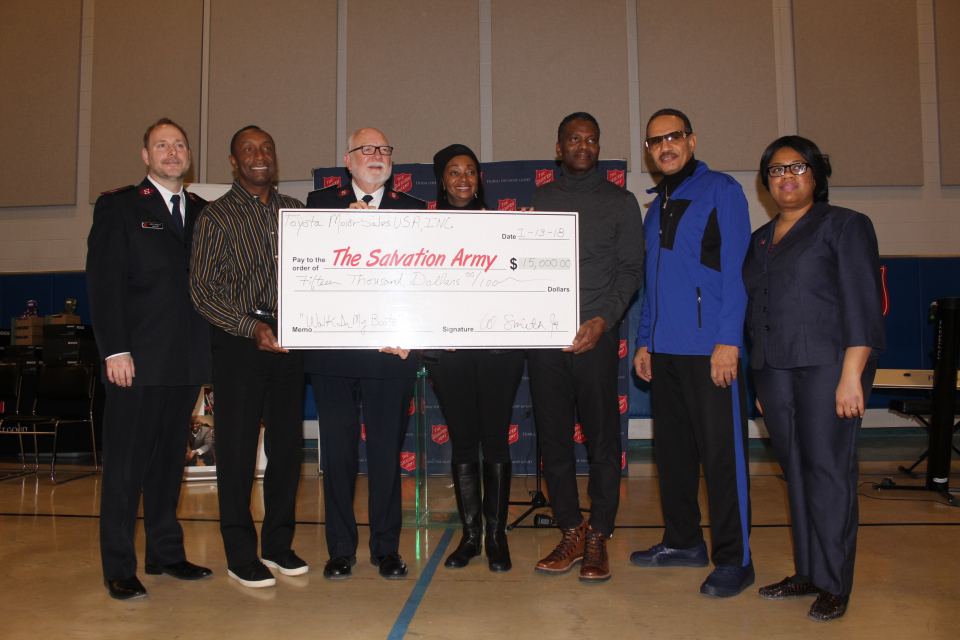 For the seventh consecutive year, Toyota kicked off Detroit auto show week with a bang by partnering with the Salvation Army to help keep many Detroit families warm. Toyota's "Walk in My Boots" program is a community outreach program that is designed to help area low-income and homeless families by providing them with new insulated winter boots and socks. To date, Toyota has donated over 1,200 pairs of BOGS winter boots, and Smartwool socks, and have also contributed more than $100K in cash donations just in Detroit alone.
This year's event was held at the Salvation Army Detroit Harbor Light/Booth Family Shelter, a shelter that provides emergency services to homeless women and single mothers and their children for up to 90 days. Over 150 women and children, along with women from the Salvation Army Detroit Harbor Light substance abuse treatment program, and local neighborhood families, were all given boots and socks. The families were also treated to a "Thanksgiving-style" buffet luncheon and all of the children in attendance received signed copies of rolling out's publisher Munson Steed's new coloring books. The boys received signed copies of the newly released Atom Smart coloring book, while the girls received signed copies of his previously released coloring book, Little Professor Skye. Also during the event, Ronnie McNeir of the Four Tops sang two songs, including the hit song Family Reunion, to help bring additional cheer to the families attending the event.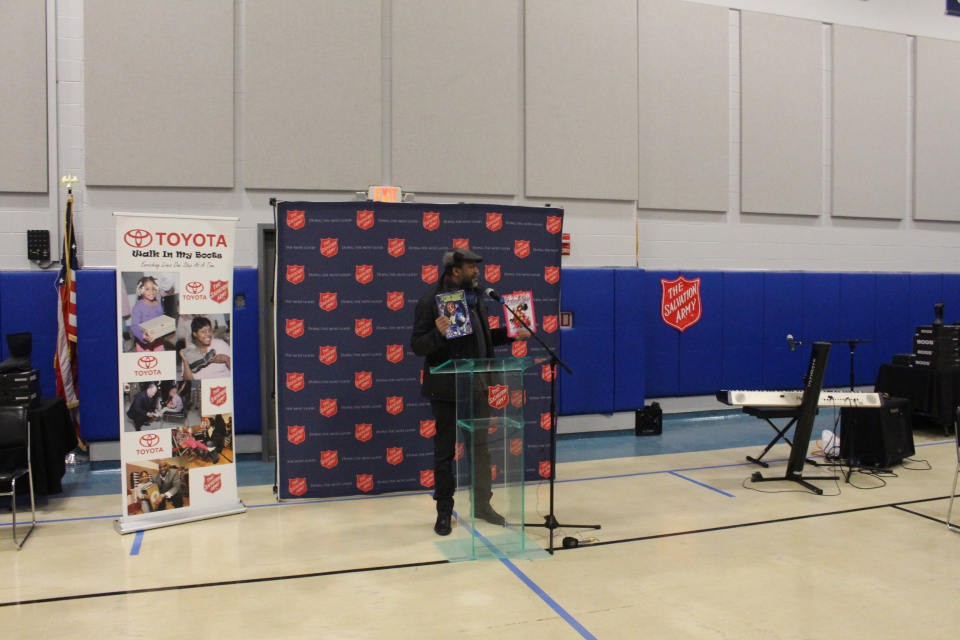 Also on hand to welcome participants to the event was Al Smith, Jr., group vice president and chief social innovation officer, Toyota North America. Smith spoke from the heart when he said, "At Toyota, we believe that furthering our success in the community is the key to our success as a company. We can only make the world a better place by living the values that we have around quality, respect and inclusion and the treatment of people."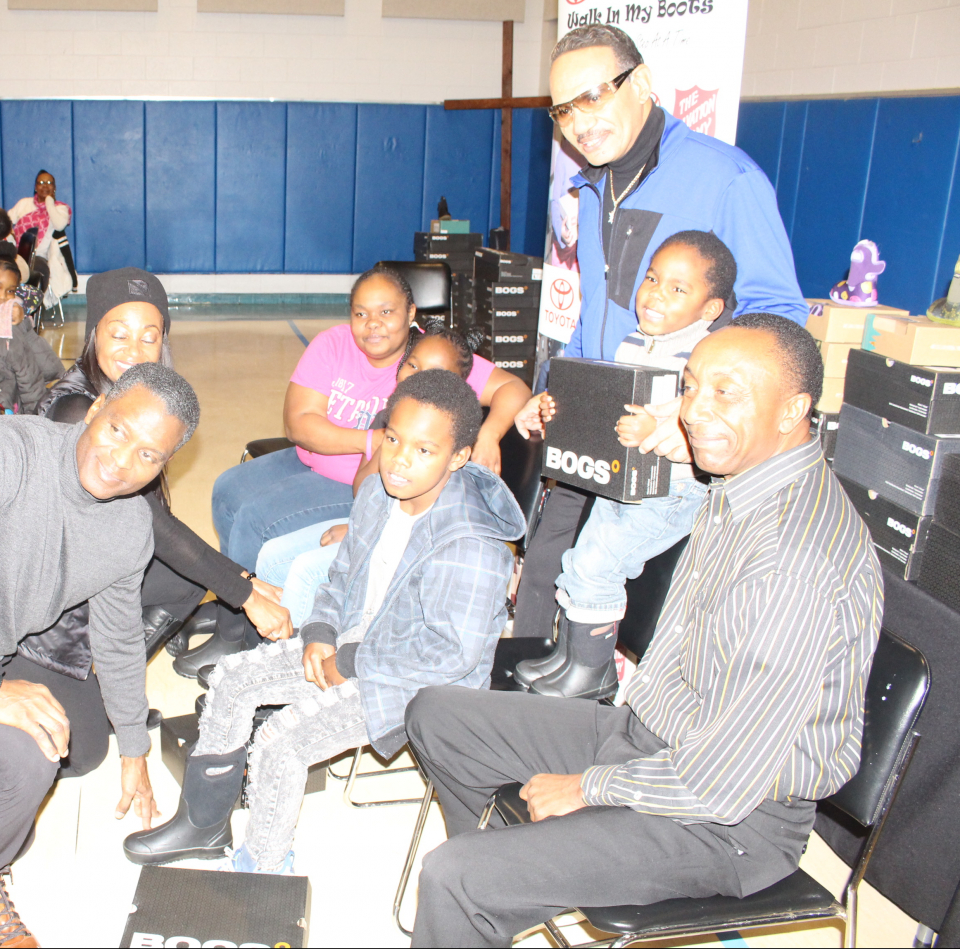 Other program spokespersons included Lt. Colonel John Turner, Divisional Commander, The Salvation Army Eastern Michigan Division and Greg Jackson, president and CEO, Prestige Automotive Group, and owner, Prestige Warren Toyota.
Check out the photo gallery below to see pictures from this heartwarming event. (Photo Gallery Credit: Porsha Monique for Steed Media)