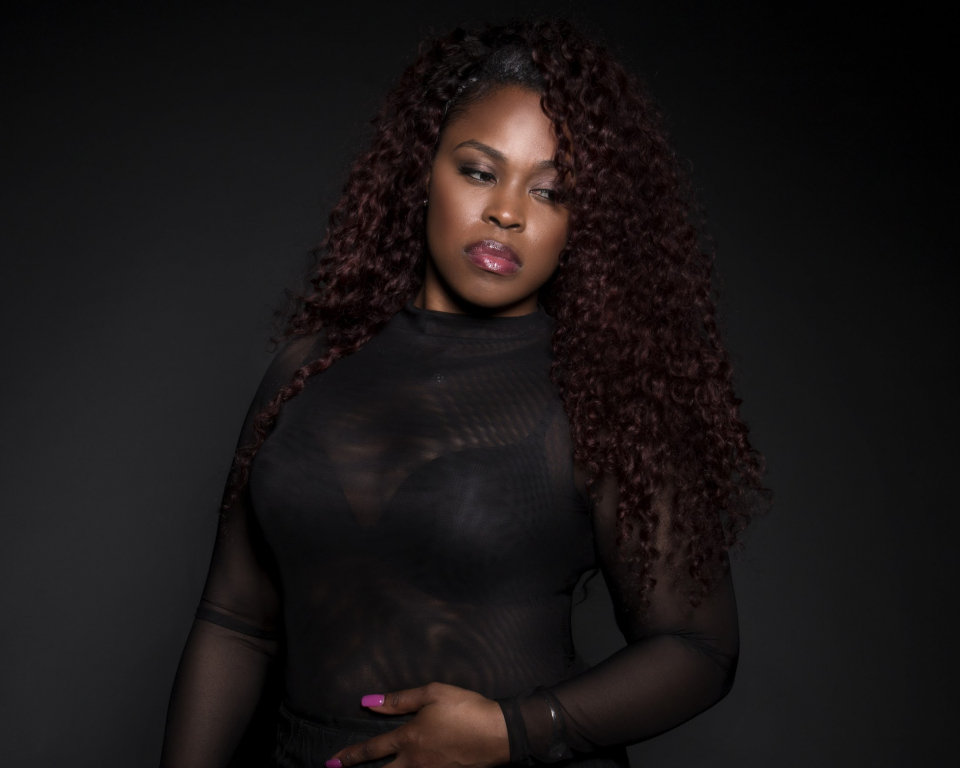 Beauty is big business. We are bringing you the top hairstylists across the nation.
First up is Janay Meekins, owner of Embellish Your Beauty in Indiana. We spoke with this beauty about how she got started and her best tips for hair care at night.
So, what's your story?
I am a master hairstylist, licensed instructor, and salon owner. I think all women are beautiful and love to make them feel their best. My salon, Embellish Your Beauty, is constantly growing with stylists and new clients. We are located in Merrillville, Indiana.
How did you first get involved with your business?
My first involvement in this business was in middle school. I got my first paying clients doing braids and I knew I wanted to make this a career.
Tell us about a time when things didn't go the way you wanted.
I [studied] cosmetology in high school. My senior year, I totally lost focus and I was not able to graduate cosmetology school. I was disappointed and walked away from my dream.
What's your greatest achievement?
My greatest achievement was getting 100% on my state board instructors exam.
What has surprised you the most about your business?
I'm constantly amazed at how much passion I still have for this business. I'm always excited about going to the salon and new projects.
What's been the most difficult day of your career thus far and how did you deal with it?
Well, the most difficult "time" of my career was when I opened my salon. I had saved money but halfway through, I realized it was going to be more than what I expected. I worked long hours every day, just invested every dime into opening my salon and it was all worth it. A little advice to any future salon owners: do your research and make sure you have at least 3-6 months of your salon bills saved before opening.
There's also the whole work/life balance. How do you do it all?
This is the most challenging part of my career. I make it a priority to set aside time, especially for my family. My 16-year-old daughter is also very helpful.
If we're sitting here a year from now celebrating what a great year it's been for you, what did you achieve?
I will have opened my second salon, be a licensed esthetician, and preparing for my beauty school to be open to the public.
What was the last thing you googled?
The "sh**hole" comment from Trump.
Tell me about someone who has influenced your decision to pursue your career.
I have always known what I wanted and been a self-motivator. I'm blessed to have family, pastors, friends, and clients who constantly encourage me.
What might we be surprised to know about you?
I enjoy dancing but I don't have any rhythm.
What's the difference between a lace front and a closure?
A lace front is a piece that is usually 13 x 4 and goes from ear to ear. These are usually sewed across the back and some type of adhesive, whether it's glue or gel, is used to lay down the front near the hairline. Frontals have more versatility than lace closures.
A lace closure is usually 4 x 4; it fits in a small space on top of your head, according to your desired parting. This can be completely sewn in and an adhesive is optional.
Best hair care practice with a weave, especially at night:
Cover your hair at night with a silk scarf or a satin hair bonnet. If you have thermal curls, flexi rods are my favorite to hold your curls.
How long should someone keep a sew-in?
A sew-in should stay in between 6-8 weeks.
Finish this sentence: You should not get a sew-in if…
It is not professionally installed and if your hair is fragile.
Why is quality hair important?
The better quality hair you purchase, [the] longer the hair will last, which will you save you more money in the long run. Embellish Your Beauty Hair can last up to two years with proper care.