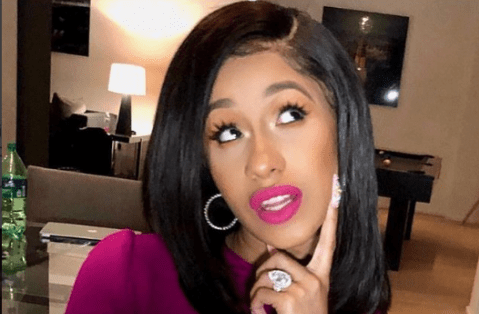 The Cardi B juggernaut continues to plow onward and upward, unimpeded by her haters, industry adversaries or even by her happily dysfunctional relationship with Migos' Offset.
Cardi, born Belcalis Almanzar and bred in the Bronx, New York, is the first solo female rapper in two decades to have a No. 1 song since Lauryn Hill did it with "Doo Wop (That Thing)" via the timeless classic Miseducation of Lauryn Hill album in 1998.
Taking a rare reprieve from her dizzying travel and work schedule, The Jasmine Brand was able to steal a moment with the uncontainable, effervescent 'hood angel as she, not so much talks, but gushes like a firehose on multiple subjects, such her haters, how much her family means to her and what really burns her edges off her scalp.
Peep a few excerpts below.
On the most expensive thing she has bought since she has become famous:
It has to be my Bentley truck. It is not that big and I do not even drive it because I do not know how to drive. It is tangerine orange and I am rapping about it too. [ For] somebody who took the train their whole life to have a car, is a big thing to have a luxury car is like, 'oh snap!' I be looking at my car sometimes and be like, 'I cannot believe this is my car and I cannot believe I bought it!'
On the fashion designers she raps about:
You know what?  High-end designers I like? I like D-Squared, I like Givenchy, I like Versace, I like Gucci, I like all that stuff but you know what else you are going to hear about in my raps? You are going to hear about Fashion Nova and Steve Madden.
On why family is important to her:
Family is actually my peace of mind. I love my family.

On the most annoying thing that Offset does:
When he buys food and he do not eat it. I am a person that sees the spending.
On the song Cardi and Offset might dance to at their wedding:
I do not know what song he would pick but I know the song that I would pick. I am not going to say the name because I do not want to look sensitive. But it is between Al B. Sure or Grace Jones.
On haters:
I always talk about the haters; I am always going to talk about the them because I hate them. I hate you all; I wish you all catch something.