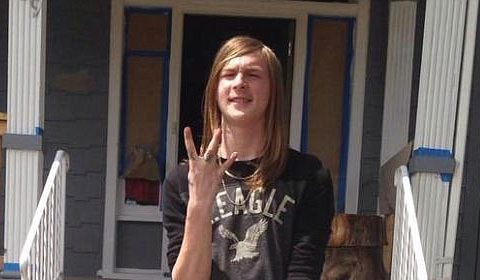 There are many questions after a tragic courtroom shooting claimed the life of an unarmed teen defendant in Columbus, Ohio. Joseph Haynes,16, was in a domestic violence hearing, regarding a firearms charge and the placement of an ankle monitoring bracelet.
According to Rick Minerd, investigations chief with the Franklin County Sheriff's Office, some type of verbal altercation occurred between a deputy and members of Haynes' family. The situation soon turned violent and a fight broke out between the deputy and family members. The teen defendant also joined in the fight and the deputy was knocked to the ground and fired a single shot. The bullet struck Haynes in the abdomen and he died 30 minutes later at a nearby hospital. The deputy was injured in the fight and was treated at a local hospital and is expected to recover. He will be placed on administrative leave per the policy of the department.
The name of the deputy involved in the shooting has not been released and the investigation is ongoing. Minard stated to the media that the sheriff's office extends its condolences to the family of Haynes and wishes the injured deputy a quick recovery. There is no word at this time on why the fight started or why the deputy used deadly force in the courtroom.