Offset of Migos faces backlash for rapping, 'I cannot vibe with queers'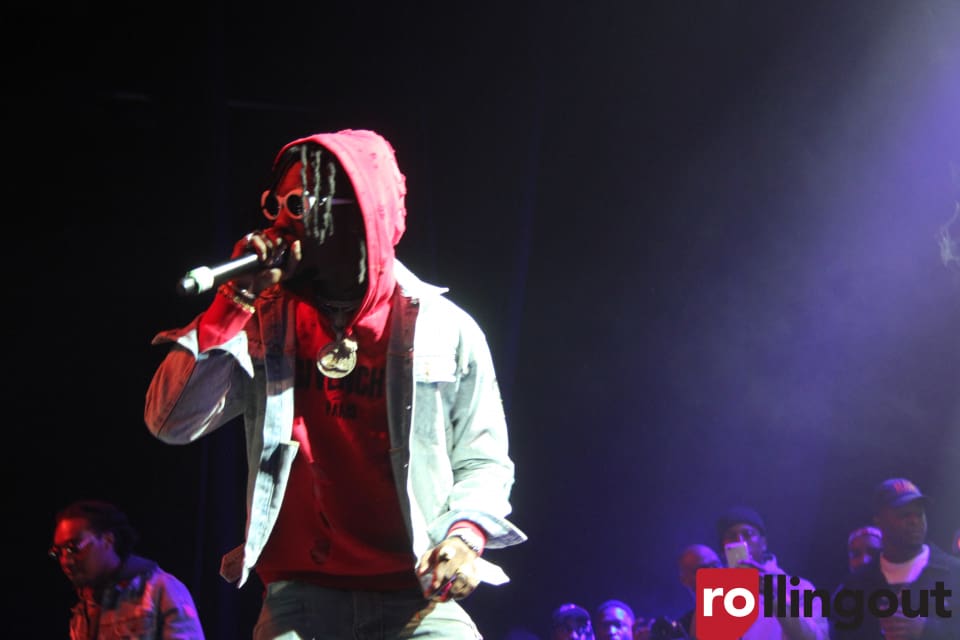 Migos have taken the genre of trap music to new levels with their critically acclaimed album, Culture. Member Offset also had an intriguing year through music and his relationship with the hottest female rapper of 2017, Cardi B.
But Offset recently caught backlash from the gay community over a rap lyric. On the YFN Lucci song "Boss Life," Offset rapped, inky ring crystal clear, 40k spent on a private Lear/60k solitaire/I cannot vibe with queers."
Offset responded to the backlash on social media by saying, "I have said before since these issues before that I got love for all people. My passion for fashion has lead me to a lot of gay people around me who I have mad respect for and we are very cool so I'm not in a place where I'm hating like that. When I wrote that I was thinking of words that could rhyme with the others (here, lear, solitaire, bear) and I saw this definition about her having a queer feeling she was being watched and it fit what I was thinking about a stalker creepy paparazzi situation. To me that "queer" I don't mean someone who's gay. I mean lame people who film you, post it and stalk you. Lingo that means strange or odd. I'm offended I offended anybody."
Some on social media defended Offset by stating that it was an overreaction to call the lyric homophobic. Others stated that Offset has rapped about violence and drugs for years without backlash.
Offset and Migos will release the follow-up to Culture next week.