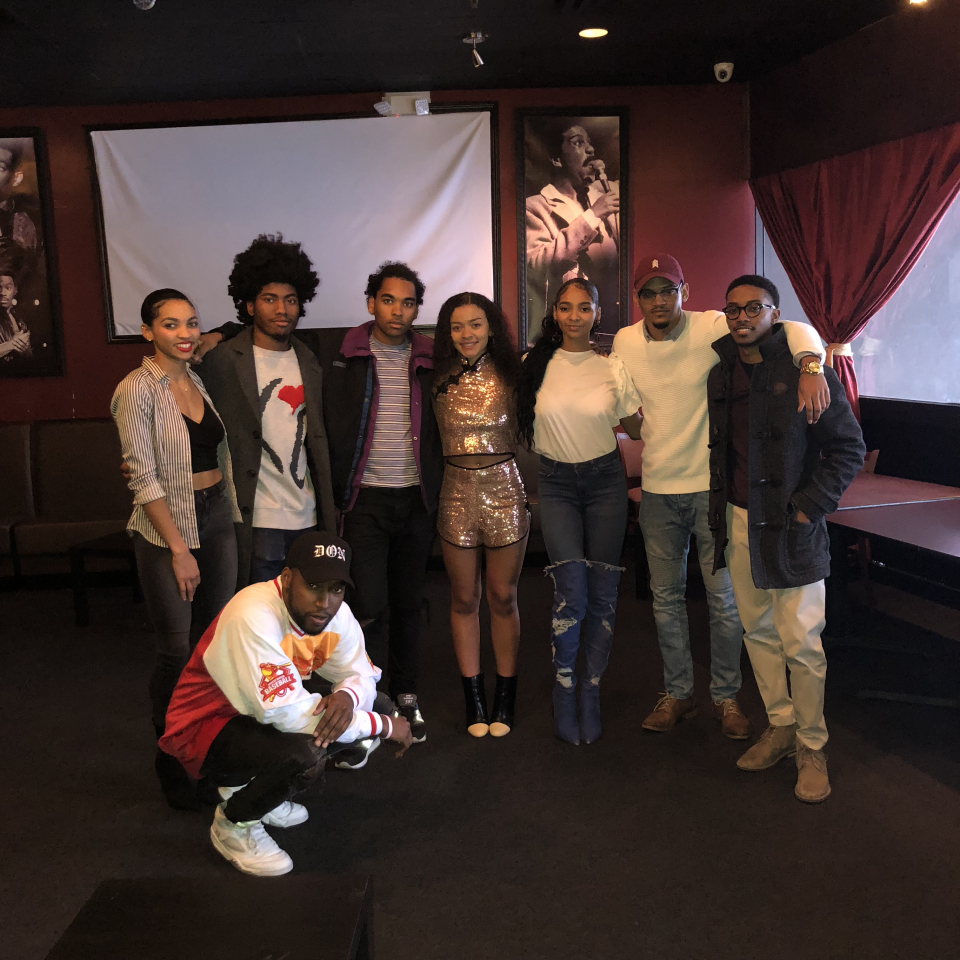 Michigan-based clothing designer Lé Don understands the concept of community and collaboration. As the CEO of the Lé Don Collection, he revolves his business around luxury, affordability, and inspiration. He refuses to let up, even as the industry shifts in and out of cultural differences. This is his method behind the madness.
The Le Don Collection is a unique clothing line that aims to inspire individuals to be their best selves. How did you come up with this concept?
The name "Don" has been in my family for years, so it's a family name. It means being "the best" in whatever you do. No matter what profession you're in, you must be a "Don" of that.
Where there any challenges that you experienced in the beginning as a Black clothing designer?
The challenges I experienced starting this business [were] to think that I could do this alone. I started with The Don Collection. While creating this collection, I knew I was going about it wrong. My focus changed, my thought process changed, the business name changed, and the people around me changed. The new name became the Lé Don Collection. I knew I couldn't tackle my new venture alone, so I searched for a team I could give equal creative control to, to help grow the business. It's okay to do it by yourself but it's so much greater when you have a team.
Lé Don Collection isn't like any other brand, and I say that in the humblest way possible. The reason is that we aren't in it just to make money. We have a passion for fashion. We are fashion. Fashion has turned into a popularity contest of monetary value. We want to take you back to the era where you wore something worth $75 but made it look like $1000 without letting people know how much you paid for it. That's fashion. Price is not the issue. Our brand is no different than Gucci, Supreme, Givenchy or any other high-end brand. The only difference is that they had a head start.
What are your thoughts on the recent controversy surrounding H&M?
I was disgusted by that ad campaign, but I wasn't surprised. We keep supporting these brands and being slaves to them and they don't even think twice before they slap us in the face. We don't even know who runs or owns H&M and we support this company 100 percent. We are so accustomed to how expensive or how cheap something is, which is why we shop without knowing the background. After I saw that ad, it motivated me to work harder so my people can see me. I have better products than H&M. I encourage everyone to shop with me. I will never discriminate against you. I will welcome, embrace and show love to you or to any race. We must start supporting our own [local Black businesses] so we don't have to keep experiencing racism like this.

Talk about the Lé Don pop-up shop that's taking place on Saturday.
We have a pop-up shop at Mogul's Men clothing located at 10 Mile and Southfield Rd. on Saturday, Jan. 20, 2 pm – 6 pm. We will be showcasing some modern designs and providing refreshments for our guests.