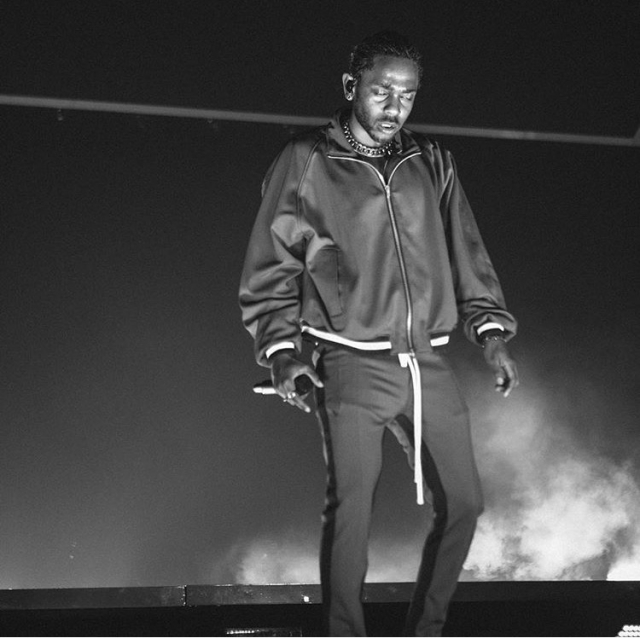 The Compton, California, rapper and soulful songstress, Kendrick Lamar and SZA, aren't the only duos moving up on Billboard's R&B/Hip-Hop Singles Top 10 chart. Cardi B and Bruno Mars knocked Post Malone out of the No. 1 spot with their '90's-inspired hit "Finesse." Post Malone's single "Rockstar" featuring 21 Savage has been pushed to the No. 2 spot. "Finesse" moved from the No. 5 spot to No. 1 with 86,853 in digital downloads for a 189 percent increase in sales. Last week, the single moved 30,105 units and so far has sold 148,801 units. However, Cardi B's "Bodak Yellow," which was at No. 3 last week, has now been knocked down to No. 10.
Eminem's "River" track with Ed Sheeran entered the R&B/Hip-Hop Singles Top 10 chart at No. 4. Also, Fetty Wap's "With You" earned the highest debut single for the week ending Jan.11. The record is just now entering the charts selling 8,658 units and landing in the No. 19 spot.
Check out the chart below.
The bold numbers represent this week's sales, and the number in parentheses indicates the total number of digital singles sold.
1. Bruno Mars f. Cardi B — "Finesse (Remix)" — 86,853 (148,801)
2. Post Malone f. 21 Savage — "Rockstar" — 39,300 (901,158)
3. G-Eazy f. Halsey — "Him & I" — 25,408 (173,947)
4. Eminem f. Ed Sheeran  — "River" — 23,935 (135,024)
5. G-Eazy f. A$AP Rocky & Cardi B — "No Limit" — 21,020 (292,345)
6. NF — "Let You Down" — 20,905 (215,918)
7. Khalid — Young, Dumb & Broke — 17,806 (418,913)
8. Kendrick Lamar f. SZA — "All The Stars" — 17,527 (19,728)
9. Post Malone — "I Fall Apart" — 16,086 (320,711)
10. Cardi B – "Bodak Yellow" — 15,901 (779,194)