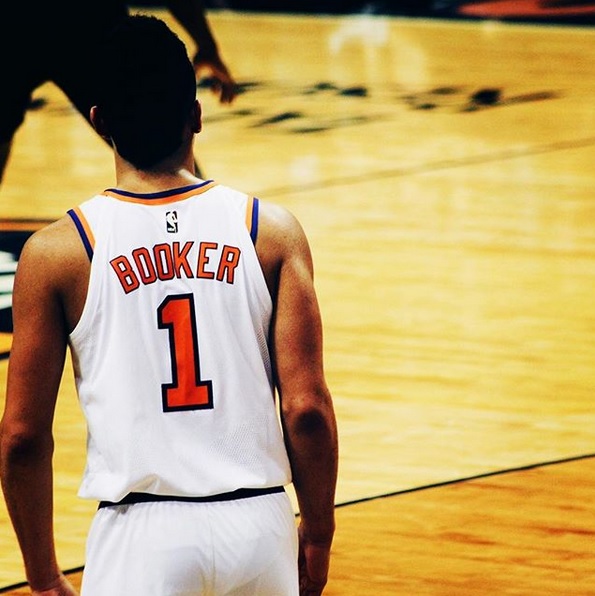 The NBA announced the rest of the All-Star pool for captains LeBron James and Steph Curry to pick from last night. The reserves are picked using two guards, three frontcourt players and two wildcard players from each conference. These are the official selections.
Eastern Conference:
Kyle Lowry
Bradley Beal
John Wall
Kevin Love
Kristaps Porzingis
Victor Oladipo
Al Horford
Western Conference:
Draymond Green
Klay Thompson
Damian Lillard
Jimmy Butler
Karl-Anthony Towns
Russell Westbrook
LaMarcus Aldridge
Anytime there are selections or lists, there is always going to be a completely new list of those who didn't make the original list. These are the teams of the top snubs from each conference: two guards, three frontcourt players, and two wildcards.
Eastern Conference:
Kemba Walker
Ben Simmons
Tobias Harris
Andre Drummond
Dwight Howard
Khris Middleton
Goran Dragic
It's an absolute shame that the Detriot Pistons or the Miami Heat won't have a representative at this year's game. The Heat are only a game behind the Cleveland Cavaliers for the third seed in the East and Pistons center Andre Drummond leads the league, grabbing 15 rebounds a night. Drummond, a 2016 All-Star, didn't hold back on his snub either.
Guess I gotta start doing back flips after every point I score to get attention around here!

Lmao on to the next

— Andre Drummond (@AndreDrummond) January 24, 2018
Gotta be fuckin kidding me lol

— Andre Drummond (@AndreDrummond) January 24, 2018
Western Conference:
Chris Paul
Lou Williams
Blake Griffin
Clint Capela
Nikola Jokic
Paul George
Devin Booker
Devin Booker is averaging 25 points, five rebounds, and five assists a night. His offensive game his drawn comparisons to Kobe Bryant from the start of his professional career with the Phoenix Suns. In an incredibly talented west, Booker's team record and his defense have continued to prevent him from making the game yet, which he thinks is funny.
Opinions over statistics

— Book (@DevinBook) January 24, 2018
Lou Williams carried the Los Angeles Clippers when no one else possibly could. This is arguably the most consistent season of Williams' career and this was probably his best chance at getting the All-Star nod. He's currently averaging 23.3 points and 5.1 assists per game.
Lol

— Lou Williams (@TeamLou23) January 23, 2018