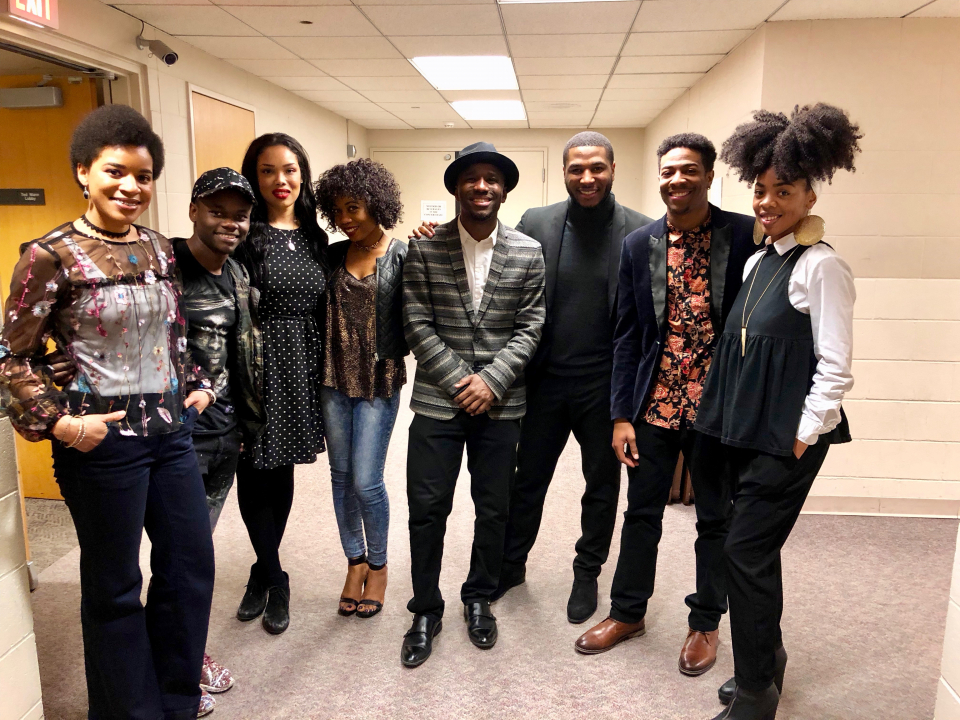 In recognition of the 37th annual Martin Luther King, Jr. Tribute, hundreds of people of all ages and backgrounds filled the University of Minnesota's Ted Mann Concert Hall.
The program opened with a heartfelt remembrance of Dr. Reginald Buckner, a legendary jazz musician, professor, and pioneer of the first academic jazz studies program at "The U.
Host Chadwick "Niles" Phillips said, "Dr. King wanted us to utilize all of our gifts to show the light. That's what this event is about." Phillips is the founder/CEO of The Avant Garde, a partnering production company that presented the smoothest infusion of spoken word, dance, visual arts, and musical performance.
The first dynamic act, Meah Ismal (The Spoken Poet), set the bar high with her spoken word reading on the sacrifice and bravery of the Civil Rights movement.
Daonna Lewis performed a joyful dance.
The audience didn't miss a beat clapping along to Delphin Starr's live visual painting performance to Marvin Gaye's famous song "What's Going On."
Phillips rocked the house with his inspirational song about holding on to his dream in the midst of despair and counting his blessings. The connection between Phillips and the audience was electrifying as the crowd chanted "I gotta move on from the hatred" to his song "Violence (What For?). The artist is releasing his debut album, To Remain, this year.
The live band kept the audience's spirits high and energy rising as Ashley Dubose soulfully sang like the people's freedom depended on it. She personified the humility of Dr. King through her compelling song "Life Goes On."
Jovonta Patton, a top gospel star from North Minneapolis, sang "Precious Lord." His spirit led vocals were a gifted blend of tenacity, victory, and love for humanity.
The event closed with all the performers singing Stevie Wonder's song dedicated to MLK, "Happy Birthday."
The audience left dancing in the face of injustice and singing in the midst of hatred. -anika bowie
See photos below. Photos credit: Anika Bowie