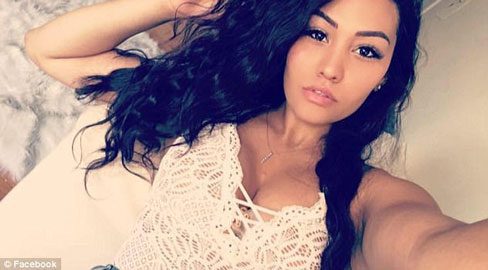 The woman accusing rapper Nelly of sexual assault in civil court is not only asking the judge to take action against him, but also the rapper's penis. Plaintiff Monique Greene filed documents this week to stop Nelly from targeting "beautiful women of color" at his concerts, typically "with beautiful faces and curvy figures" as part of his diabolical plan to entice women and put them in positions were he can sexually assault them by using his dangerous penis.
According to TMZ, which has a copy of the court documents, Greene claims Nelly was also a serial masturbator and that his penis was irresistible. She states in court documents that Nelly would often masturbate in front of these women "with the expectation that presenting himself would entitle him to sexual gratification and that the women were drawn to and could not resist his penis."
According to Greene, she met Nelly, and his penis, the night after he performed at a club in Auburn, Washington. She joined him on his tour bus and relaxed with the singer for awhile and then was invited into the bedroom. It was in the bedroom that she unexpectedly encountered Nelly's penis, which as she stated, was hard to resist. At some point, Nelly, whether by choice or being forced by the penis, began to masturbate. Greene stated that the pair had oral and vaginal sex and afterward Nelly gave her a $100 bill and had a road crew member kick her off the bus. She called 911 and police responded to the scene and the rapper was initially taken into custody,
However, police found no evidence that a crime was committed and Greene dropped charges against Nelly, preferring to sue him in civil court. Nelly's lawyer has called Greene's allegations "devoid of credibility and is motivated by greed and vindictiveness." The singer intends to defend himself and is countersuing Greene.
Greene's injunction request is unusual because a person's body part does not have free will. The mention of Nelly's penis as an almost separate entity is bizarre.