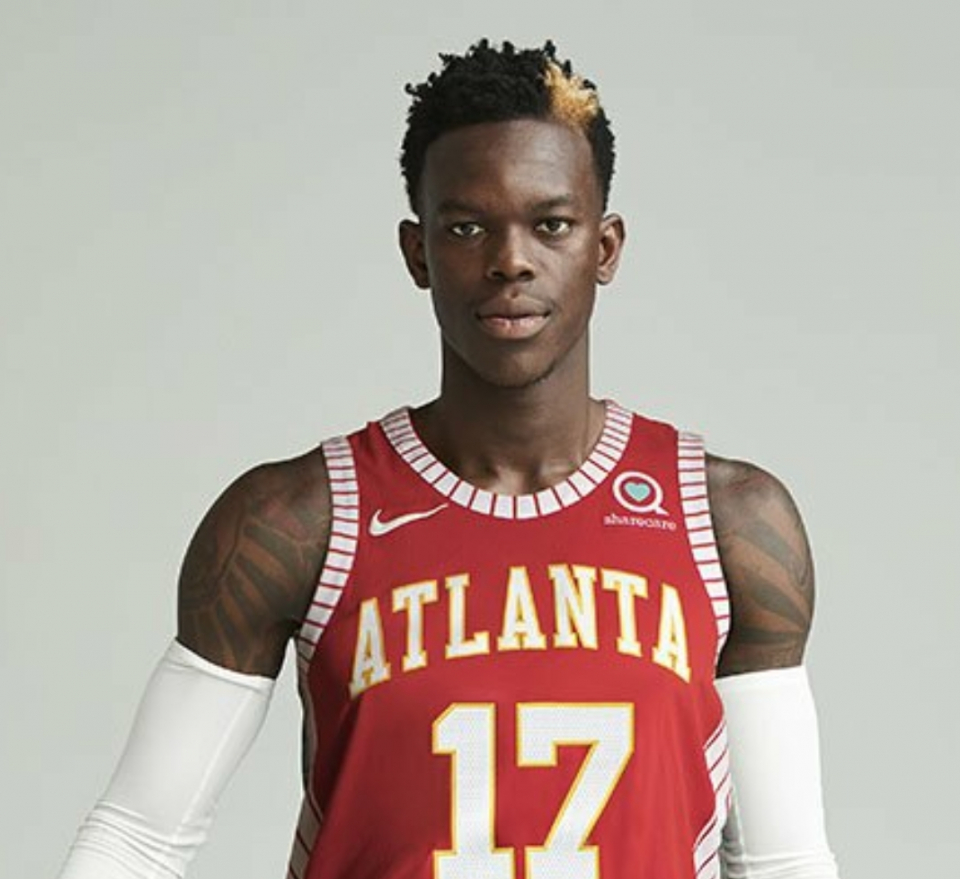 In his fifth year with the Atlanta Hawks, point guard Dennis Schroder has played different roles on the team: from a key reserve coming off the bench on the 60-win team in his second NBA season, to now being the team's leading scorer.
Rolling out talked exclusively with Schroder, who leads the Hawks, averaging 20.0 points and 6.5 assists, about how he has grown has a leader of the team. Rolling out also spoke to NBA All-Star Kyle Lowry of the Toronto Raptors, second-year player DeAndre' Bembry of the Atlanta Hawks, and Atlanta Hawks Head Coach Mike Budenholzer about how Dennis has grown.
How have you grown as a leader?
Dennis Schroder: Big time. We've got a new group of guys. I've been here four years. This is my fifth year now, so my role changed, and I just got to be a leader out there. Try to do, set an example for the rookies, for the young guys. Just try to play as hard as I can, you know, every night. Off the court the same thing, you know, just try to tell them what to do, what not to do and just try to be an example for them.
Is showing enthusiasm on the bench part of your leadership style?
DS: I think that's just my, like how I am. I'm always excited when somebody plays good coming from the bench or whoever, just from my teammates in general, and try to cheer them on. I think it gives them energy as well to see that I'm into it, especially the young guys. When they see that, they see the veterans getting up, and to cheer for them, I think it gives them a good feeling.
How exciting is it to play against an All-Star point guard like Kyle Lowry?
DS: It's always great to play against a top point guard in the league. You can measure yourself, where you're at. I think it's just great and you get better and you can watch film after the game and see what you can do … It's just exciting every time to play against All-Stars like that.
How has Dennis Schroder grown as a leader?
Mike Budenholzer: I think we're all pleased with how he's grown … I think [he is] embracing just the job of being the point guard and being one of our leaders.
[Dennis has] a competitive spirit that we need. We need [it] throughout the whole 15-man roster.
He's grown as a leader and he's grown as a competitor and, you know, despite a tough performance for us tonight, huge positives for Dennis.
What have you seen out of Dennis, growth wise, since he has been in the league?
Kyle Lowry: The growth he's had, he's becoming more of an aggressive shooter, scorer. I think he's just continuing to get better as a basketball player. He's getting smarter, and that comes with the repetition of the game. I think he has a chance to be an All-Star in a couple of years.
He's a competitor, he's really feisty, a really good competitor, and he's going to be great for years to come.
How has Dennis Schroder improved as a leader of this team?
DeAndre' Bembry: Me being here last year, I think it's definitely a different role for him.
This year, we definitely need him to score a lot more, make more plays for the offense and the defense, as well. I feel like he stepped up to the challenge for the most part and I feel like that's where. It's not too much vocally where he does; I think it is more what he shows on the court, how [he plays] and stuff like that … leading by example.