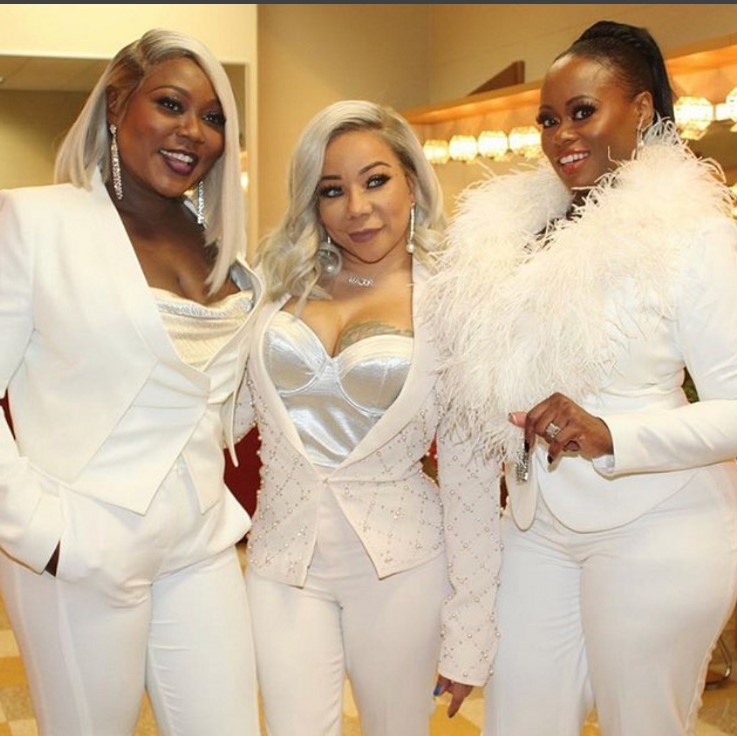 Strong-willed singer and entrepreneur Kandi Burruss has stated adamantly and repeatedly that she will not be part of any new Xscape music, regardless of the circumstances.
Burruss, star of "The Real Housewives of Atlanta," spoke to Madame Noire about why she feels trepidation about the possibility of ruining Xscape's historic legacy.
"As soon as the girls and I started talking initially, I had told them I didn't really want to do new music and the main reason is because I feel like I don't want to mess with our legacy. When we were a group we had three platinum albums, all of our albums were hits, we never had a flop album and things are not how they used to be back then.
Burruss adds that, after 20 years, they are now mothers and wives and are four completely different women who don't see eye to eye creatively, so she feels it will tarnish their hard work.
Burruss is resolute in her decision, which has brought her a certain amount of criticism. But Burruss has demonstrated both business and music acumen in the past. And she also knows that the music industry has been revolutionized and is virtually unrecognizable from the 1990s due to the advent of the Internet and social media and new millennial nuances.
What do you think about the position that Burruss has taken? Check out Burruss in the entire interview below:
Source: YouTube/Madam Noire