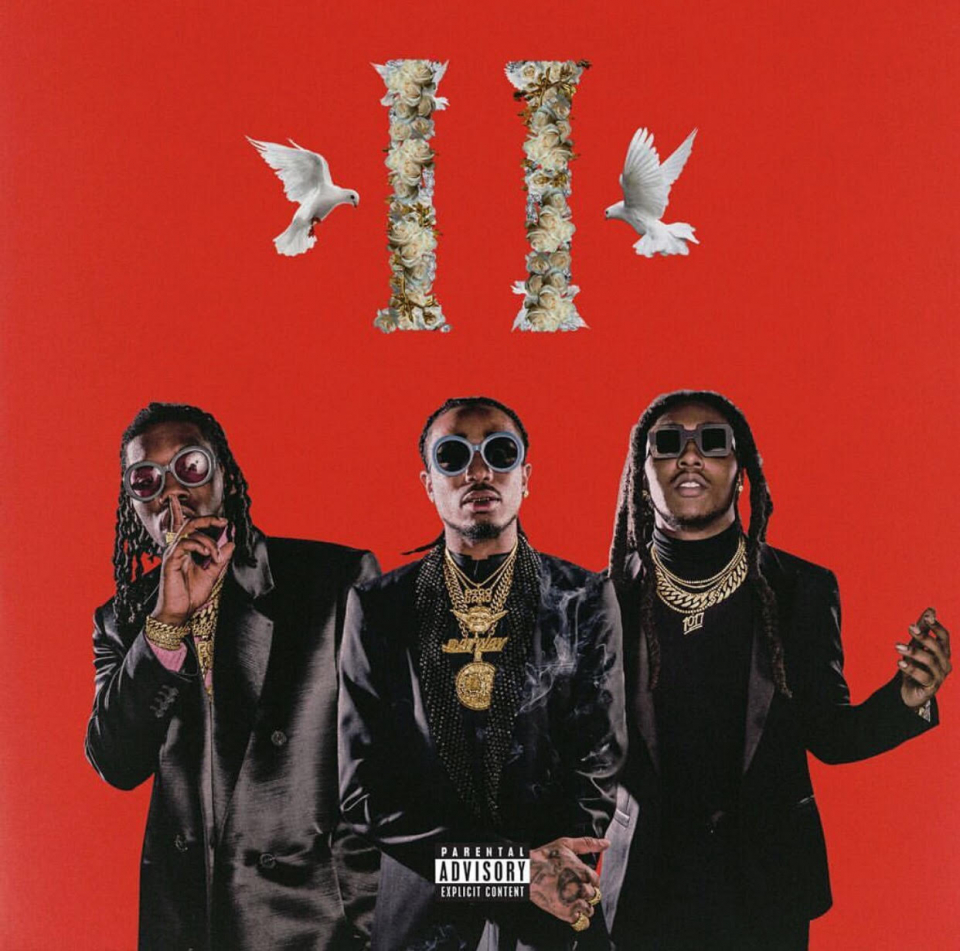 Migos have given the world Culture II. Without some drawn out review with a bunch of words, I will say this: the Migos are dangerous. They are dangerous because they have managed to lock down the most revolutionary production of this generation and spit some of the silliest and dumbest raps in history.
Now … this is where it gets complicated. I started listening and I felt myself zoning out. By the time track six came on, I was officially trapped. I had been sucked into the Migos universe. They are pied pipers, and that is why they have the ear of the culture.
Metro Boomin, Kanye West, The Honorable C-Note, Zaytoven and Quavo provide some stellar production. The type of production that puts you in a trance. The type of production where it doesn't matter what you say. That pretty much is the mystique of the Migos. The guest stars stand out because they don't sound anything like the three amigos. I am not mad about that. The production on "BBO" is assisted by Kanye West and 21 Savage is the feature. On the OG Parker-produced "Walk It Like I Talk It" Drake sprinkles all of his Toronto/Memphis arrogance all over the track. The Dj Durel and Quavo produced "Narcos" sounds like trap south of the border. Culture II is an experiment in sound.
Migos have been a staple in rap for a while now and their rise into pop culture has been meteoric. I'm not sure if this release is stretching the boundaries of their artistry, but the way that rap is viewed these days, Migos are serving their purpose. They are the food for those moments when you absolutely do not want to think about anything. Not sure if that's good or bad.
What do you think about Culture II? Did Migos hit the mark? How much jewelry can you talk about? Share in the comments.