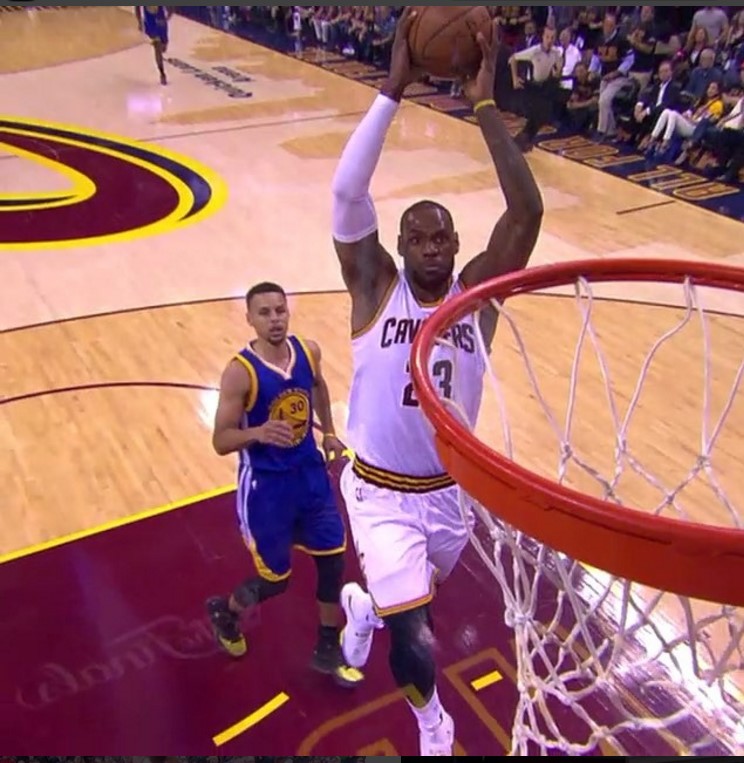 We have just witnessed the first ever draft to select the NBA All-Star teams. And the two teams are dope!
It was apropos that LeBron James and Stephen Curry, the perennial superstars and incontrovertible icons of the league who have met in the last three NBA Finals, would be the ones to configure the inaugural NBA All-Star draft.
Team LeBron and Team Steph met on Thursday via a conference call with the NBA office to make their selections and fill out the rosters of the two teams.
This is a radical departure from every NBA All-Star game that's ever been played, where the best and most popular players from the Eastern Conference would square off against the best from the Western Conference for the mid-season classic. But the league and the NBA Players Association believed this would be an ideal way to imbue some excitement and intrigue into the game that has grown stale over the years due to lack of defense and effort. The NBA joins the other three major American sports — the National Football League, Major League Baseball and the National Hockey League — all of which are experimenting with different formulas to configure a game that's more enjoyable for their respective fan bases.
The two captains for this season — James and Curry — came into the selection process with a lot of intrigue.
Would they try to form the best team possible, or maybe they'd play good teammate and stick to their main guys first. Would James take Kevin Durant, a Warrior who beat James' Cavs in the last Finals, first in the draft?
Already, fans are debating who has the best team and will win this game.
Without deliberating any further. Here are the 2018 NBA All-Star Game teams:
Team LeBron
LeBron James
Anthony Davis
DeMarcus Cousins
Kyrie Irving
Bradley Beal
LaMarcus Aldridge
Kevin Love
Russell Westbrook
Victor OladipoKristaps Porzingis
John Wall
Team Steph
Stephen Curry
James Harden
DeMar DeRozan
Giannis Antetokounmpo
Joel Embiid
Damian Lillard
Jimmy Butler
Draymond Green
Kyle Lowry
Klay Thompson
Karl-Anthony Towns
Al Horford
This kind of spectacle should have been televised, but according to Marc Stein of The New York Times, the players union was against it. James, however, wishes they had played it on TV.