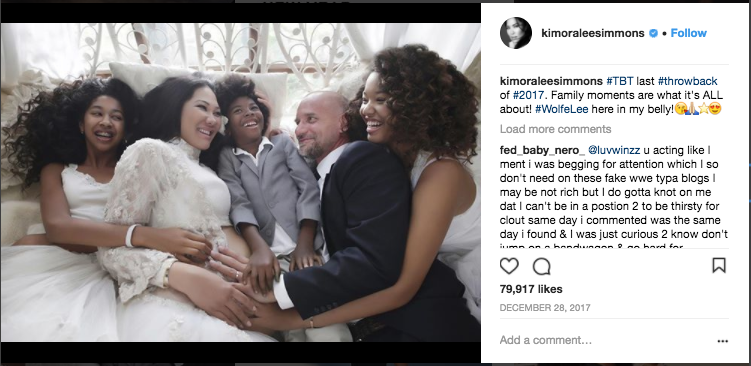 The relationship between Russell Simmons and Kimora Lee Simmons doesn't need much of an introduction here. The pair were married from 1998 to 2009 and from that union, they have two daughters, Aoki Lee and Ming Lee.
A remarried Kimora Lee Leissner (she tied the knot with former Goldman Sachs banker Tim Leissner in 2013) still uses her first husband's surname on her social accounts, et al. On Friday, she used her Instagram account to express her support and love for Simmons, 60, who is facing 15 accusations ranging from sexual misconduct to assault, with six accusing him of rape.
The 15th woman, Jennifer Jarosik, a 37-year-old documentary, says the assault, which included hitting her on the head, pouncing on her and knocking her off the bed, happened in her home as recently as 2016. She's suing the hip-hop mogul for more than $5M.
Kimora Lee lends her voice to the conversation, "I add my voice to the chorus of those speaking out against harassment and violence in all its forms.