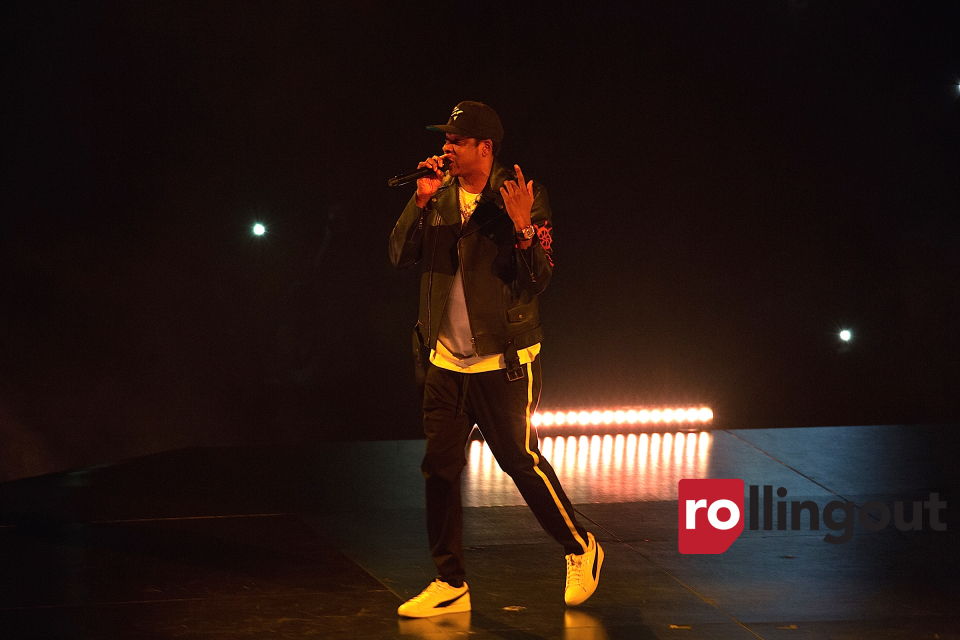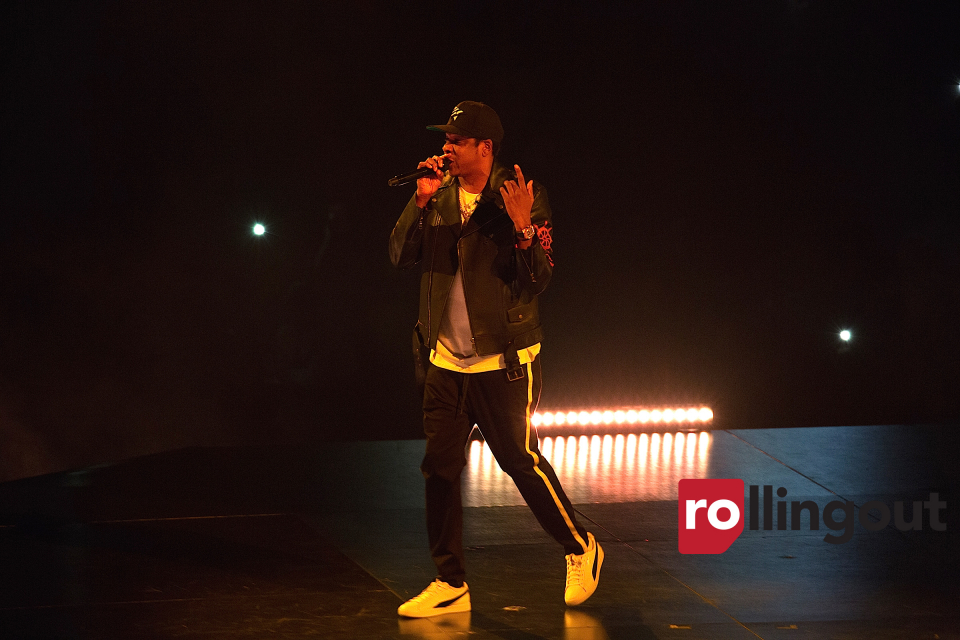 Donald Trump was dissed by Eminem months ago and remained quiet. Jay-Z shared his thoughts on Trump's vile "sh-t hole" statement and Trump responded in less than 12 hours.
The entire incident began after Jay-Z shared his thoughts on Trump with Van Jones on his new CNN show, "The Van Jones Show." Jay-Z blasted Trump and other racists by saying that the problem of racism is never given a solution. Trump, who claims that he does not watch CNN because it's "fake news." responded to Jay-Z by claiming, "Someone please tell Jay-Z that because of my policies, black unemployment has been reported to be at the lowest rate ever recorded!"
Trump has to be delusional and unaware of important facts. For instance, his "policies" have yet to affect Black employment rates. Since 2010,  Black unemployment rates have decreased annually due to policies implemented by President Obama. However, less jobs were created in 2017 than the past six years, according to data by the U.S. Labor Department. Furthermore, Blacks are twice as likely to be unemployed than their White counterparts.
Trump continues to prove that he's misinformed when it comes to government. But it's interesting to point out how quickly he attacked Jay-Z while remaining silent on Eminem.
In October, Eminem dissed Trump in a rap at the BET Hip-Hop Awards by saying, "Support for the Klansmen, Tiki torches in hand for the soldier that's black, And comes home from Iraq, And is still told to go back to Africa, Fork and a dagger in this racist 94-year-old grandpa, Who keeps ignoring our past historical, deplorable factors, Now if you're a black athlete, you're a spoiled little brat for, Tryna use your platform or your stature, To try to give those a voice who don't have one."
Eminem continues to poke at Trump, but the president has yet to respond.
The entire Trump presidency has been a big circus that gets crazier each day. It