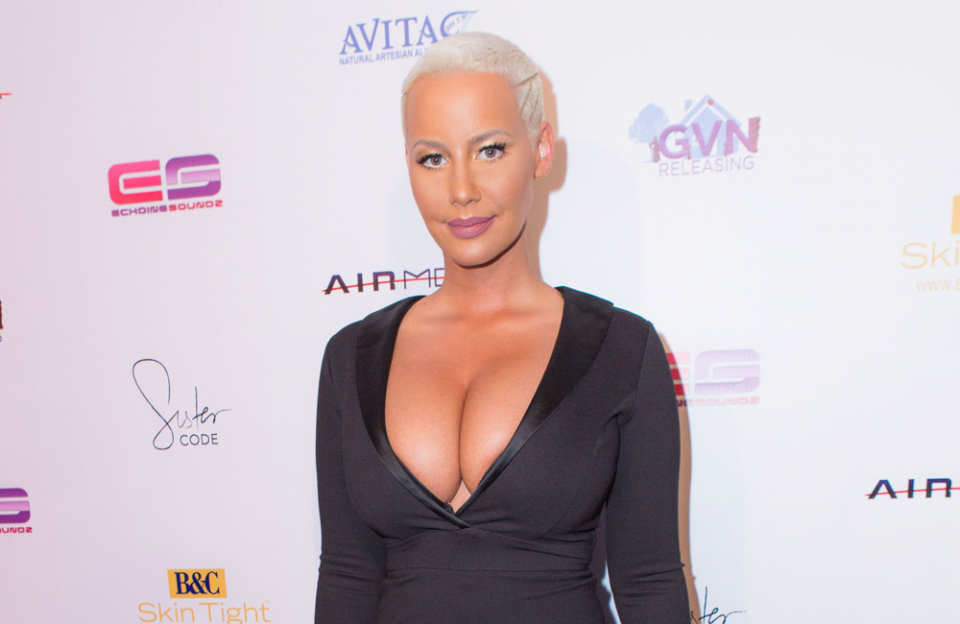 American model Amber Rose has revealed she's had her bust size reduced from a 36H to "a D cup."
The 34-year-old curvaceous beauty announced earlier this month that she was going under the knife to have her bust reduced, and in a new Instagram Story clip, Rose has revealed the extent of her reduction.
Rose shared: "I don't know if you guys know, but I was a 36H. I was really, really big and I think now I might be a D cup, which is like, really small for me."
The reduction has meant that Amber is having to buy a whole new wardrobe to fit her new shape.
And Rose, who has a 4-year-old son named Sebastian with her ex-husband Wiz Khalifa, revealed she's now looking forward to the future, having had her boobs reduced.
She explained, "[I've] been online shopping and getting cute little shirts and little strapless little things and I'm just so excited."
As well as undergoing breast reduction surgery, the American model, who previously dated rapper Kanye West, also underwent cellulite removal.
Rose admitted that the process left her legs and bum feeling "really, really sore."
Prior to going under the knife, Rose revealed she was considering having surgery.
The former "Dancing With the Stars" contestant asked her social media followers to share their own experiences of the process.
She wrote on Instagram in July: "I'm thinking about getting a breast reduction this year … my boobs are stupid heavy, my back hurts and I can't wear cute lil shirts without a grandma bra. I'm really scared of the lollipop scars tho … any advice? Are there any ladies out there that are much happier even though you have breast reduction scars? And no I don't have implants so they can't just cut around the nipples … tell me about ur experiences [sic]"