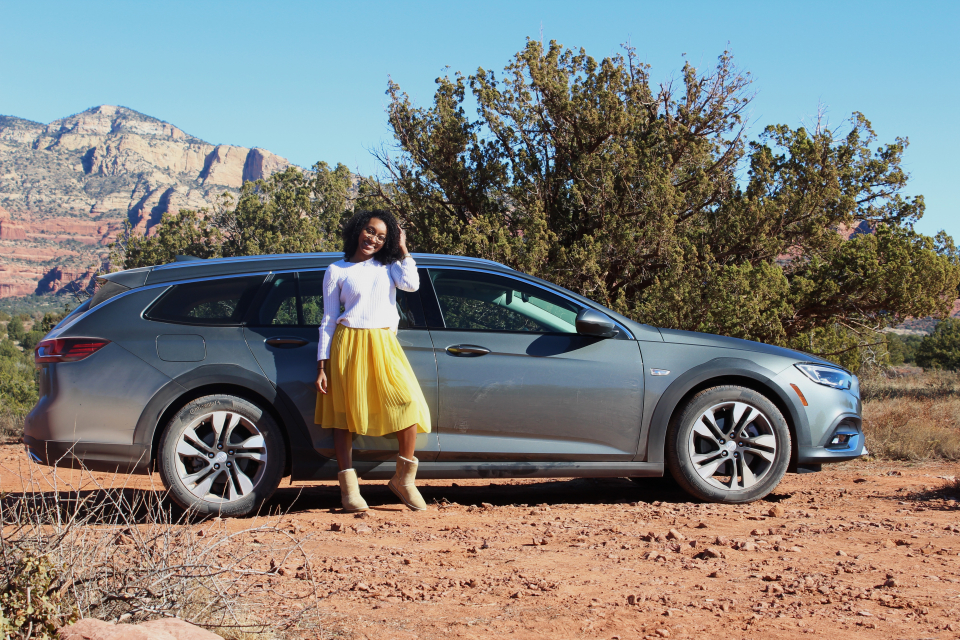 Finally, a car that can handle the everyday lifestyle of a millennial that is sleek, stylish, and most important, affordable. Buick's latest addition to their line up, The Regal TourX, is the active millennial's dream car.
With its stylish look on the outside and inside, standard intelligent AWD with active twin-clutch, and tons of rear-end room for cargo and active gear, The Regal TourX can easily adapt from city life to rough terrain on your next adventure.
"Regal TourX is a crossover in the truest sense of the word, with the drive dynamics of a car and the versatility of an SUV," said Duncan Aldred, vice president of global Buick and GMC. "Additionally, it continues a trend set by the Cascada and Encore of bringing Buick's contemporary design and attainable luxury credentials to new segments where customers are looking for more. TourX enters a vibrant segment with passion and youthful energy where drivers are able to experience the new Buick."
To test Buick's claims of the Regal Tour X's versatility, this writer flew out to Arizona to drive the car. A first-timer to test-driving cars, I assumed the test drive would be a 30-minute drive on a course that would be a one-and-done deal; I was utterly wrong. Over a three-day experience, I had the opportunity to drive the Regal TourX in multiple environments Arizona had to offer.
When we first arrived in Arizona, we were met by the Buick team in Phoenix. After a quick lunch, my driving partner and I were paired off for a two-hour drive in the Regal TourX to our stay in Sedona. I'm usually not a person who likes to drive for long periods of time, but the smoothness of the Regal TourX made the time fly. As my partner and I drove through the gorgeous scenery of the Sedona Red Rocks, we enjoyed the excellent 4G LTE and Wi-Fi capabilities of the car. Even in areas where our cellphones lost service, the Regal TourX's service remained strong.
Over the next couple of days, my driving partner and I rode through winding roads and even took the car off-road to see if the smooth drive would continue over unpredictable gravel. True to its branding, The Regal TourX effortlessly glided over harsh bumps and rocks to take us to our various destinations.
Not only does the car offer a stylish and tough exterior, but it also has plenty of safety features that are essential to the fast-paced life of a millennial. Rearview mirror alerts allow drivers to know when cars are beside them, even when they aren't viewable in the car's blind spot.
Though the Regal Tour X has tons of cool features a millennial would love, the most relevant is the cost. With a base price point of $29,070 and options to upgrade to two other trim levels, Buick is redefining the affordability of luxury.
Learn more about Buick cars and crossovers at www.buick.com, on Twitter @buick, on Instagram @BuickUSA, or at www.facebook.com/buick,