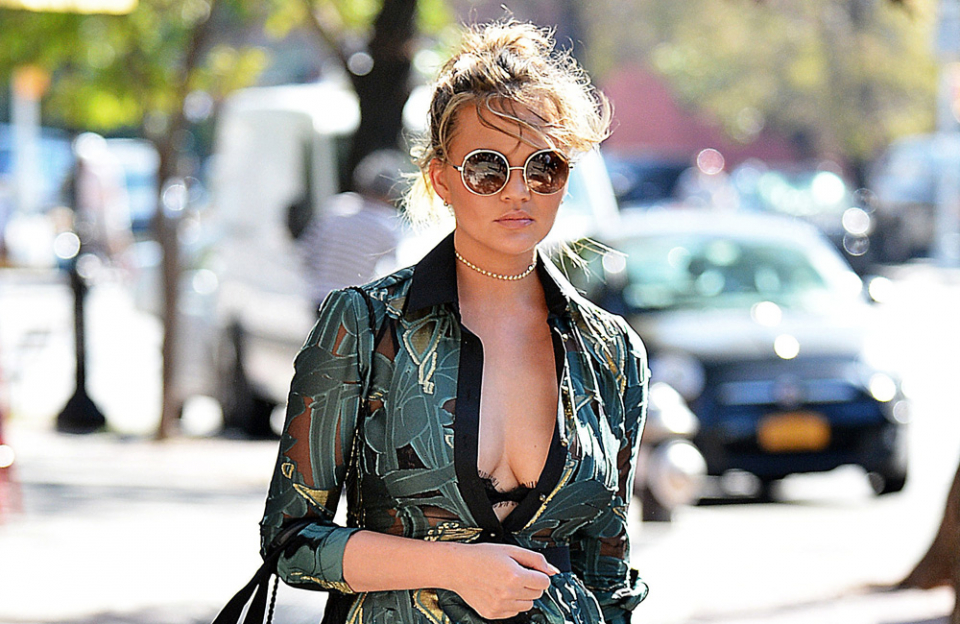 Chrissy Teigen has revealed she is having a baby boy, after promising her husband John Legend that she would keep the gender a secret.
The 32-year-old model is currently expecting her second child with her husband John Legend — with whom she already has 21-month-old daughter Luna — and on Sunday, Jan. 28, 2018, she used Instagram to tell her followers the sex of her impending arrival.
Teigen uploaded a professional shot taken from the Grammy Awards red carpet earlier in the evening, where her burgeoning bump is on full display, and captioned it: "mama and her baby boy."
It comes after the "Lip Sync Battle" star said she hoped her second child turns out to be just like his father, as she claims Luna is already taking after her a little too much.
She said: "I hope baby two is like John a lot. Baby Luna's more like me … and I realized I can be difficult."
Legend, on the other hand, doesn't mind having two Chrissys in the house.
He added: "I'm very much in love with my wife and my daughter so if the next baby has any of their characteristics I'll be very happy."
Meanwhile, Teigen's decision to reveal the sex of her unborn baby on Instagram comes just weeks after she claimed she and 39-year-old Legend were keeping the news a secret.
Speaking earlier this month, she said: "I know I share everything that I want to say it so badly, too.
"John's like, 'No, let's have something for us.'
"I'll tell you later. Maybe I'll just randomly say it on 'Live [With Kelly and Ryan]' tomorrow."
The couple — who conceived both their children via IVF — knew the sex of the baby when the embryo was placed inside Teigen but wanted to keep the news a secret for as long as possible so they could have "one thing" just for them.
"We knew when we put it in but John was like, 'Make sure you don't say it. Let's have one thing for us' and of course, I'm probably going to end up saying it but I'm just going to do this favor to him for as long as I can," Teigen shared.