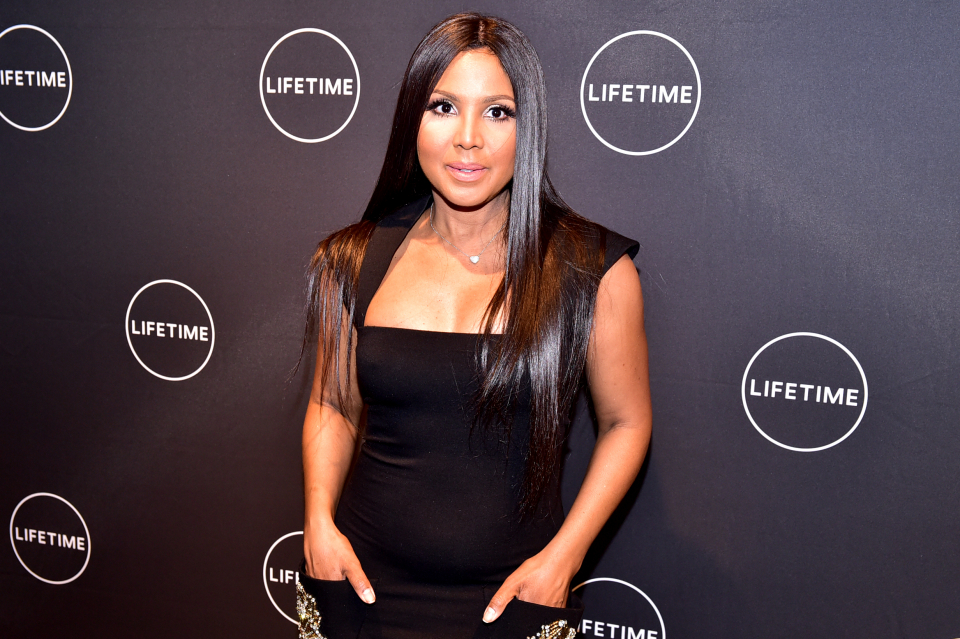 Lifetime TV network held the premiere of the movie "Faith Under Fire: The Antoinette Tuff Story." The red carpet arrivals included members of the cast: Toni Braxton, Yaya DaCosta, Trevor Morgan and Malik Yoba.
Seven-time Grammy® Award winner Toni Braxton stars as Antoinette Tuff, a struggling single mom from Georgia who heroically averted a tragedy, saving hundreds of lives when she convinced a deranged gunman who stormed an elementary school to surrender.
On Aug. 20, 2013, shortly after arriving to work at the Ronald E. McNair Discovery Learning Academy in Decatur, Georgia, Tuff, the school's bookkeeper, was in the front office when Michael Hill (Trevor Morgan, Abducted), a young man with a history of mental illness, snuck in, armed with an AK-47 and hundreds of rounds of ammunition. As the school went into lockdown, Tuff was left alone with Hill, who repeatedly threatened to kill everyone. Showing enormous courage and empathy, along with nerves of steel, Tuff convinced Hill to surrender by using her own life struggles to connect with him. Tuff's faith in God guided her through the toughest moments of her life, ultimately preparing her for that fateful day. The film also stars Yaya DaCosta (Whitney) as 911 operator Kendra McKay and Malik Yoba ("Empire") as Sergeant Franklin. Tuff's son, Derrick, who was diagnosed with Charcot-Marie-Tooth disease, is portrayed in the film by Shalaby Omar (Doubt), a young actor with spina bifida.
"Faith Under Fire" was produced by Sony Pictures Television and based on the book Prepared for a Purpose: An Inspiring True Story of Faith, Courage and Compassion in Crisis by Tuff and Alex Tresniowski. Executive producers are T.D. Jakes (Heaven Is for Real), Judith Verno (Masters of Sex), Derrick Williams (Miracles from Heaven), Toni Braxton and Craig Baumgarten (Toni Braxton: Unbreak My Heart). Emmy nominee Vondie Curtis Hall (Abducted: The Carlina White Story) directs from a script written by Laura Harrington and Stephen Kay.
Photo gallery credit: Antoine Debrill