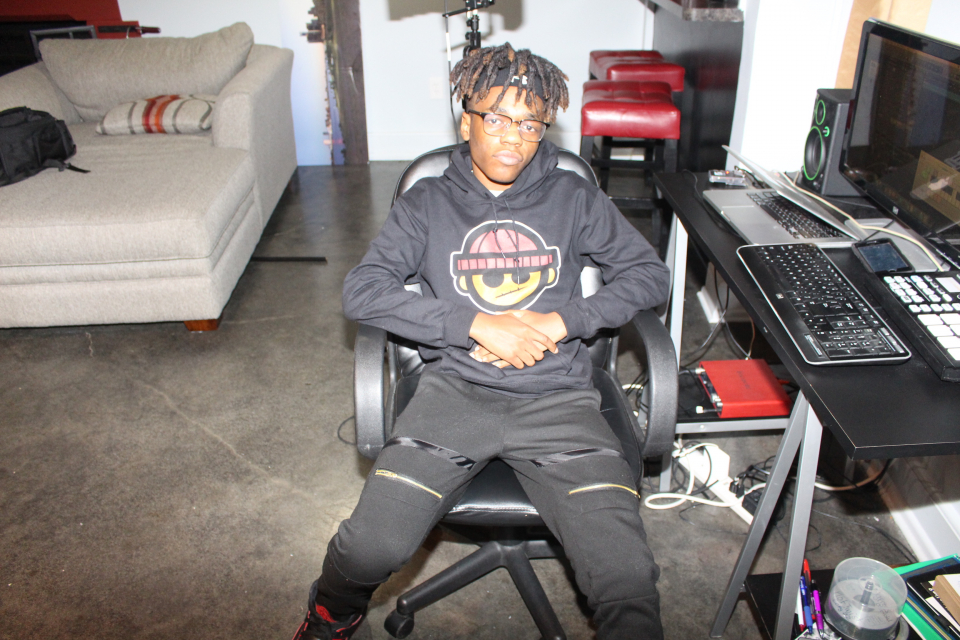 Detroit rapper D.E.E.P. knows about the beauty of youth and talent. At 15 years old, he's manifested his dreams of becoming a rapper after tragic circumstances. The actor, music producer, and clothing designer is a student of his talent and he takes his time crafting quality music.
Read his exclusive interview below.
On his start as a rapper and creative:
In my household, music was always important. My grandfather was in a group called The Soul Impressions back in the 1960s and 1970s. When I was younger, I watched them rehearse often. But I never took it seriously until I had an asthma attack at 8 years old. I was in a coma for three days and when I became conscious, I wrote a rap. I never tried it before then, but that was the first thing that I did when I woke up.
On his inner-circle having hesitation about him pursuing rap:
I think everyone felt that way until they saw my dedication to it. I always had the passion and drive to do music, but I didn't know what that feeling was, so I had to find it. Even to this day, my grandmother still wants me to be a doctor, but music is my calling. Music is my destiny.
On balancing his school and creative life:
When you want something bad enough, you stop complaining and you use that time to chase your goal. I'm also an actor, so I'm doing that for 10 hours a week. Acting helps with my stage presence because I'm a shy person. Learning how to act gives me the opportunity to become better in all aspects. In school, I get good grades, but music and other things are put on hold if my grades aren't up to par. I find the time to get things done that I'm passionate about. I'm constantly writing rhymes and coming up with melodies when I'm not busy.
On his thoughts on music today:
I have respect for every genre of music. I do listen to new music, but I enjoy the vibe of the new music more than anything. It's bouncy and I can turn-up with my friends to it. Artists like Lil Uzi Vert and Lil Yachty have a good vibe. In my music, I always have lyrics and substance. A lot of new artists are talking about the same thing in the same way. There needs to be more expression and annunciation in music today.
On new music in 2018:
I will be releasing a lot of new music in 2018. I have an EP on the way, too. I like to lay low and surprise people, so I'm coming with additional content very soon.